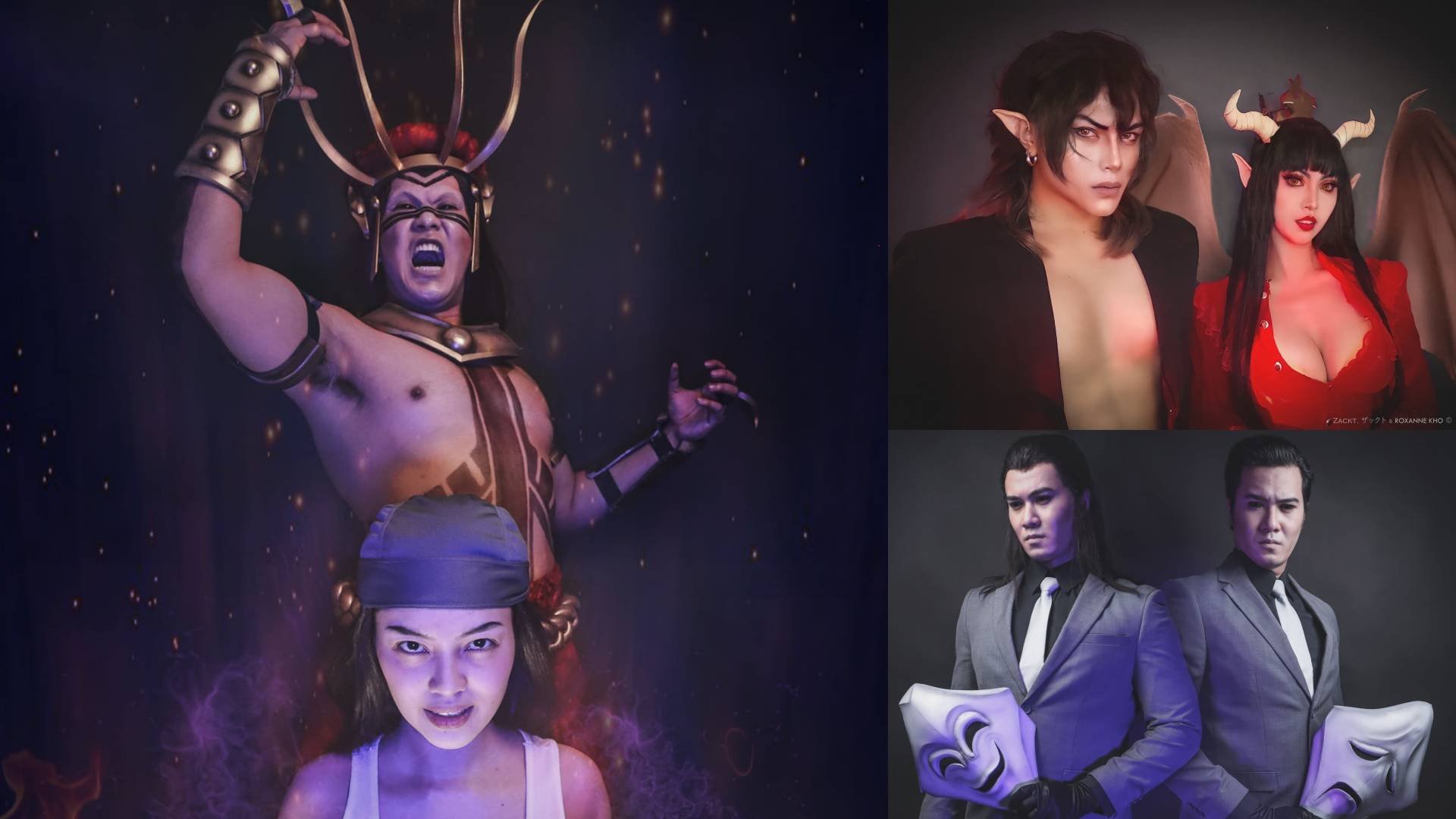 Photo credit: CJ Visions, Prince de Guzman Transformations with Awie De Guzman, Zackt Cos Art and Roxanne Kho
By Jerald Uy
Fans of the Netflix animated series Trese are thirsting big-time over the sexy aswangs and humans. Yung tipong pa-joke sasabihin na they're in it for the plot pero by that, they mean Basilio, Crispin, Maliksi, Tapia, and even aswang members of the council of supernatural beings.
On top of the hot list are the Kambal, demigod twins named Basilio and Crispin who are namesakes of the Noli Me Tangere characters. They have the amazing ability of manifesting weapons at will but fans are paying more attention to their, well, well-built attributes. (Just ask Hannah and Ammie.)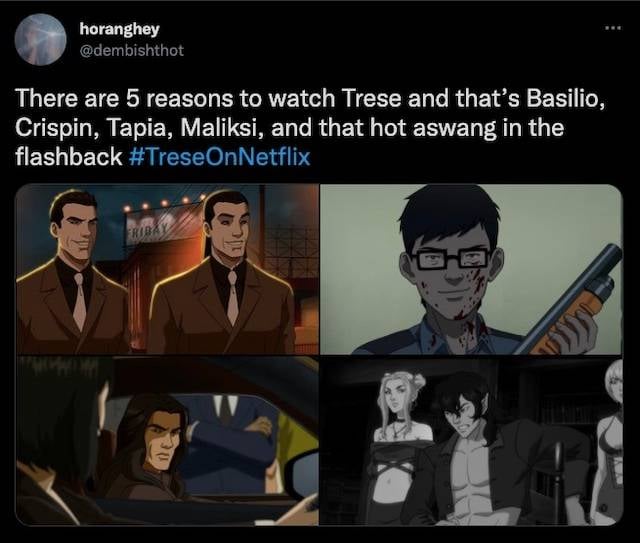 Photo credit: dembishthot/Twitter
Fans online aren't shying away from Maliksi, the Tikbalang Prince, either. Parang gayuma lang ang effect! On the side of the humans, a surprise entry comes in the form of slim, four-eyed, Sgt. Tapia. Tahimik lang si kuya sa simula but when he saved his superior, Captain Guerrero from the undead? Dagdag pogi points!
And then we have the hot aswangs.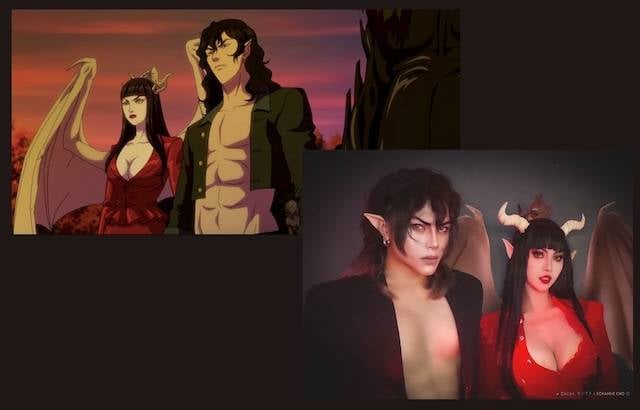 Photo credit: Netflix, Zackt. ザックト(with Roxanne Kho)
The enchanting Manananggal Lady looks like she is ready to dominate in her red power suit! Meanwhile, the aswang leader, (showrunner Jay Oliva confirmed his name to be) is looking every bit like a rockstar! Cosplayers Zack Tolosa and Roxanne Kho captured the sexy vibe of this aswang pair. Be still, our hearts!
Now moving on to the big baddie of the series, war god Datu Talagbusao who is a heavenly gift.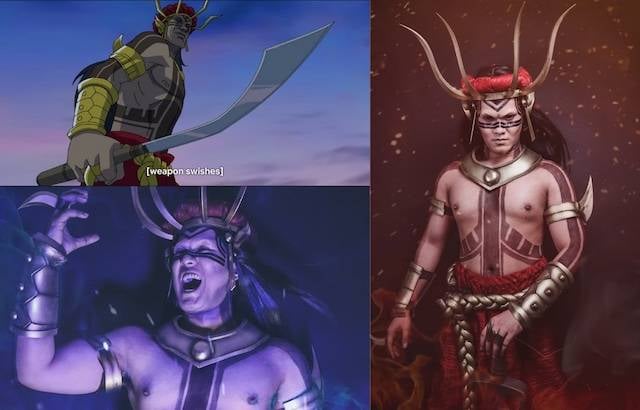 Photo credit: CJ Visions / Prince de Guzman Transformations, Netflix
Take a look at this marvelous display by Prince de Guzman, whom you may know from his famous Pennywise cosplay and other horror-inspired transformations. This makes us wonder how to deal with distractingly sexy villains in general. (If bad, why hot?)
Of course, our simping session wouldn't be complete without the titular character herself, Alexandra Trese!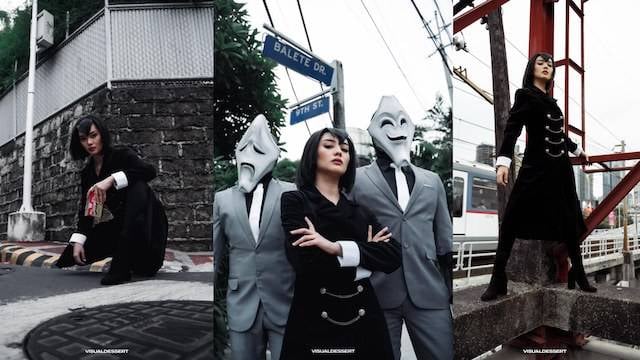 Photo credit: Awie De Guzman
Awie De Guzman's perfect portrayal of the Babaylan-Mandirigma even went viral during the first month of Trese's release. Bow down, everyone!
So how about you? Which character from the Trese Universe are you crushing on? Mga dating nakakubli, ngayo'y ibunyag!