Photo credit: My Hero Academia Movie Website
By Jerald Uy
Sana all.
My Hero Academia is giving us more reasons to be green with envy as US audiences will get to see its third feature film in theaters this October.
The official Twitter account of My Hero Academia: World Heroes' Mission announced that the movie will head west on October 29 in both subtitled and English dubbed versions. The movie premiered in Japan last August 8 and is currently the highest-earning film in the MHA franchise, on top of My Hero Academia: Heroes Rising and My Hero Academia: Two Heroes.
READ: League of Villains takes over 'My Hero Academia' Season 5!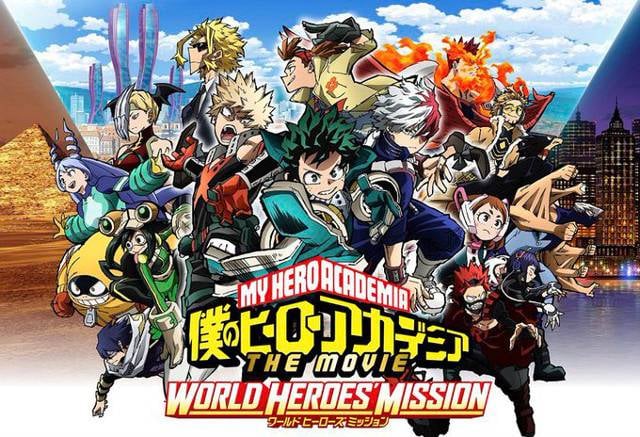 Photo credit: My Hero Academia Movie Website
Set during the internship of U.A. High School students under pro heroes in Season 5, My Hero Academia: World Heroes' Mission pits the interns and their mentors against an international organization bent on destroying people with "Quirks" or superpowers. They have two hours to find and defuse bombs scattered across the globe.
The movie is written by acclaimed anime screenwriter Yōsuke Kuroda (Mobile Suit Gundam 00), directed by MHA series helmer Kenji Nagasaki, and likewise produced by the series' animation company Bones. While the story was not adapted from the manga, comics creator Kōhei Horikoshi oversaw the project and designed some of the characters in the movie.
ICYMI, here's the trailer to My Hero Academia: World Heroes' Mission.
Coming late to the class? Catch up on My Hero Academia by watching it free here on TrueID or via the TrueID app.
ALSO READ: Rare anime gems you can watch for FREE on TrueID!