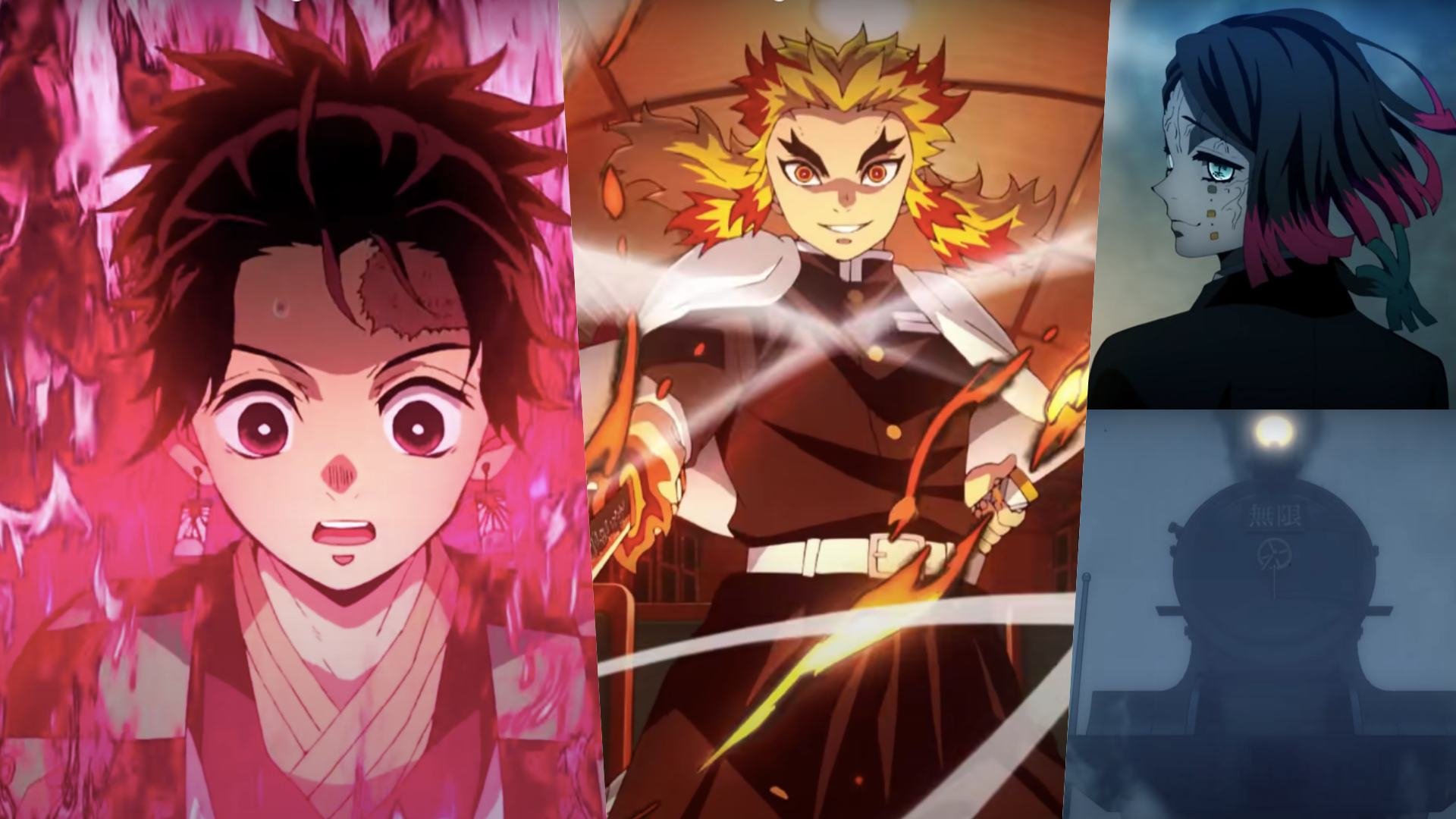 Photo credit: Aniplex USA Youtube Channel
Kimetsu no Yaiba (KNY) is taking us for a wild ride in its latest film! The film picks up directly at the end of the first season of the critically acclaimed series, with our heroes Tanjiro, Nezuko, Zenitsu, and Inosuke boarding a train to meet up with Kyojuro Rengoku, the Flame Hashira. The four are set on helping Rengoku with his mission to hunt down a demon that has killed more than 40 slayers on the train! Oof. The odds are definitely stacked against them!
While traditional cinemas have yet to open around the Metro due to current safety guidelines, they have been low-key operating in the MGQC areas since late last year. And after the premiere was pushed back due to the new normal measures, the Demon Slayer: Mugen Train anime film finally held some small, socially distant screenings locally starting December 2020. Film distributor ODEX Philippines has been hard at work with SM Cinema to bring this film, which fans have been eagerly waiting to see, with safety protocols in place of course.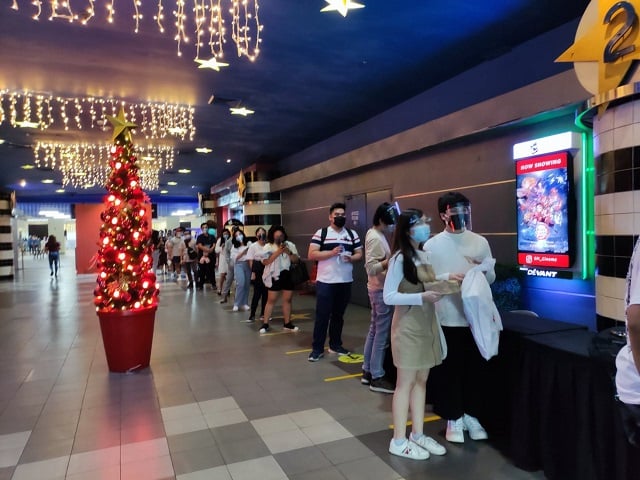 Photo credit: Jepp Padilla Facebook page
So, was Mugen Train worth the hype? We ask hardcore local KNY fan Jepp Padilla to talk about his socially distant viewing of the anime film. Jepp gushes, "The movie was great!"
He continues, "As expected from the Mugen Train arc, it was filled with emotions. Scene after scene, sobrang ganda. Top-tier animation talaga coming from a reputable studio like Ufotable alam na namin na it will never fail us."
Mugen Train received just as much hype in its country of origin breaking box office records when it was released in Japan in October 2020, becoming the highest-grossing anime film and Japanese film of all time. Due to its success, Mugen Train was even submitted in the Best Animated Feature Film category for the 93rd Academy Awards. That's right, the Oscars.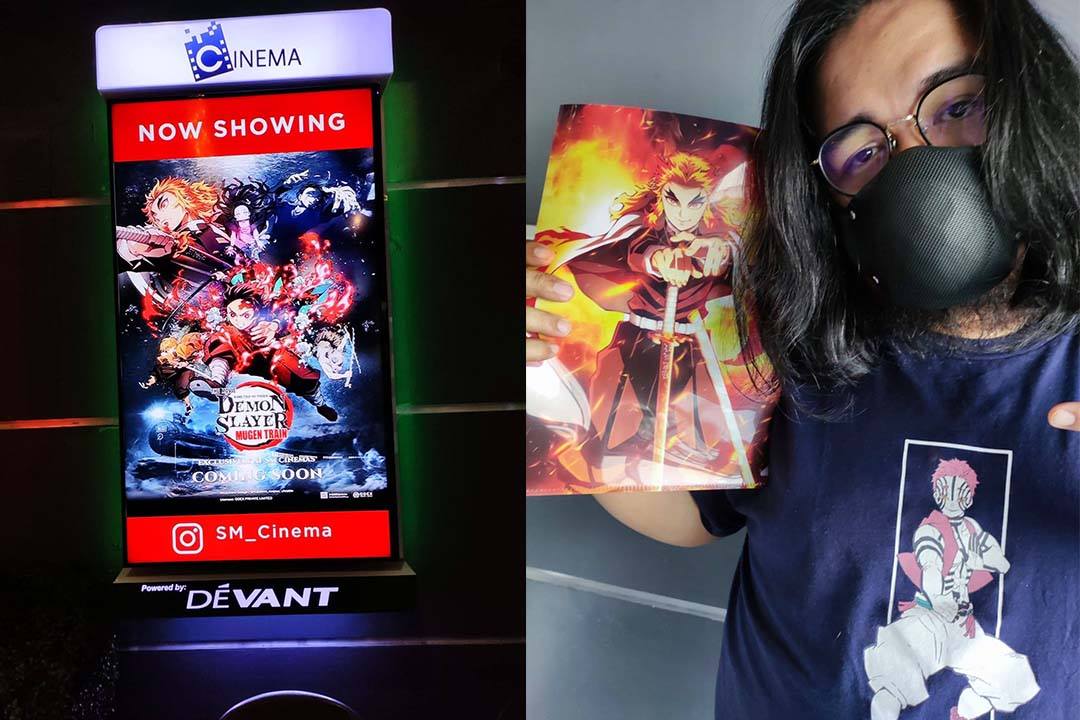 Photo credit: Jepp Padilla Facebook page
When asked about the experience of watching a film in the theater again Jepp shares, "Comfortable kahit medyo worried kami dahil sa pandemic, lahat naman naka mask and sa province kami nanood."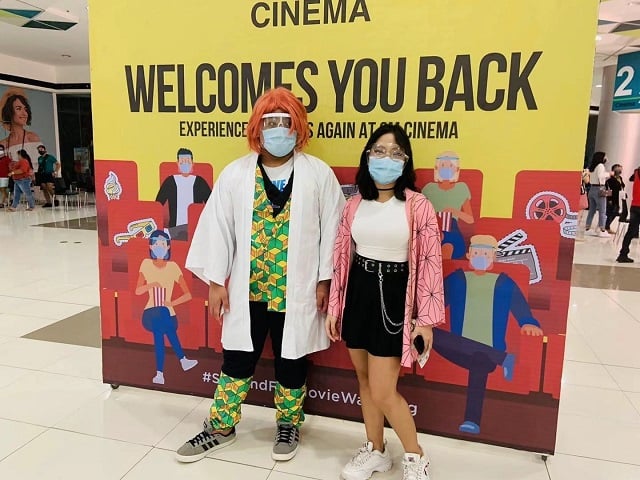 Photo credit: Jepp Padilla Facebook page
He also shared that some fans came in costume for the special screening. Jepp adds, "May mga ilang tao na nakasuot ng Demon Slayer haori kaya nakakatuwa din. Nakaka-miss makakita ng cosplayers," He continues, "So all in all, sobrang memorable experience and sobrang ganda ng movie talaga for me."
We all miss going to the cinemas and while we wait for a certain degree of normalcy to return, it's nice to know that there is hope in the form of small screenings with strict safety protocols. Kudos to the folks working hard to ensure that these cinephiles are safe and that even for a while, they can enjoy some good old cinema.