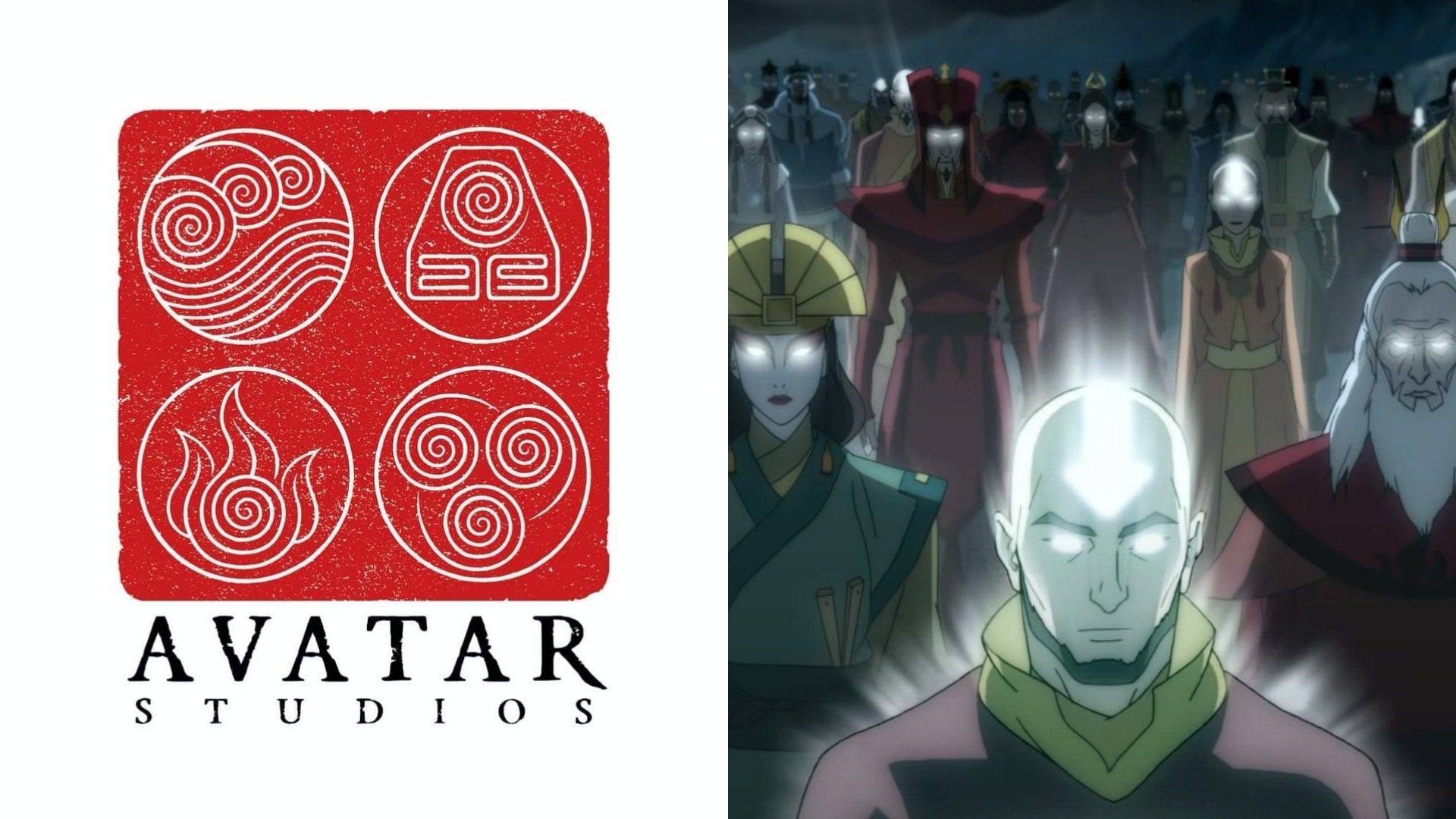 Photo credit: Michael Dante DiMartino Facebook page and Avatar the Last Airbender Youtube channel
The Avatar fandom was ecstatic upon hearing news of a live-action series and then everything changed when the creators dropped out. Even so, the stans never lost hope and echoed Katara's words saying, "I still believe that somehow, the Avatar will return to save the world."
Now we welcome the return of Aang and the "gaang" plus Korra and her crew with the launch of Avatar Studios.
Avatar co-writer Michael Dante DiMartino shared the exciting news in an online post saying, "It's hard to believe it's been 19 years since we created Avatar: The Last Airbender. But even after all that time, there are still many stories and time periods in Aang's world that we are eager to bring to life. We are fortunate to have an ever-growing community of passionate fans that enjoy exploring the Avatarverse as much as we do. And with this new Avatar Studios venture, we have an unparalleled opportunity to develop our franchise and its storytelling on a vast scale, in myriad exciting ways and mediums."
Yes, you read that right. The studio is dedicated to telling more tales in the expanded Avatarverse. DiMartino will be joined by OG Avatar collaborator Bryan Konietzko so we can expect Avatar stories that fans deserve. The first project has been teased as an animated theatrical title that is set to begin production soon.
Now that there are all new possibilities in terms of storytelling, fans of the show have specific requests of their own.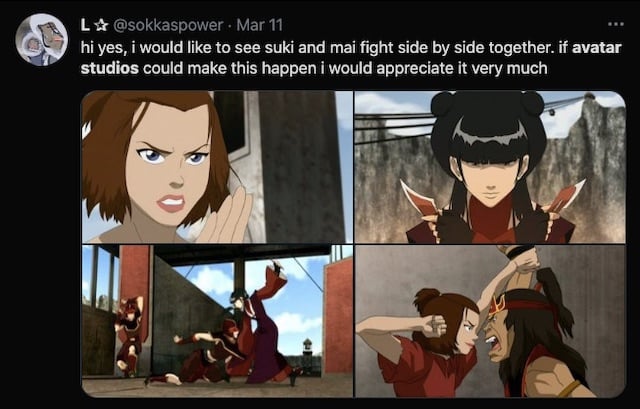 Photo credit: sokkaspower Twitter page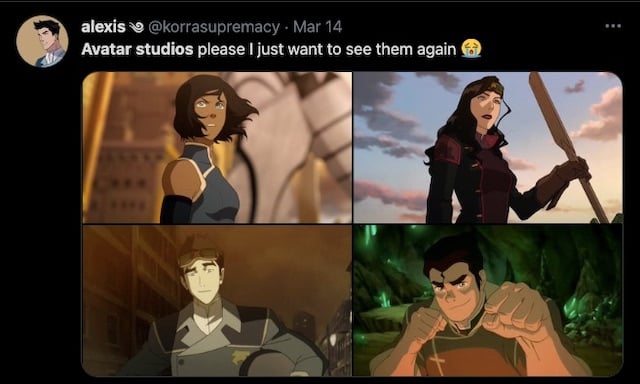 Photo credit: korrasupremacy Twitter page

Photo credit: lowkeytoxicstan Twitter page
Based on online reception, Avatar fans are seeking more interactions between the main heroes and the supporting cast (especially the antagonists). After all, strong relationships and emotional vulnerability are at the very core of the franchise. *Zutara shippers are waving* Although most of the viewers are grown-ups by now, they still keep the fandom alive through memes, cosplay, fan art, fan fiction and other means of creative expression. (Real talk: every fan has tried elemental bending at least once!) The Avatar truly lives on in all of the fans!
Whose Avatar character story do you want to see on screen?