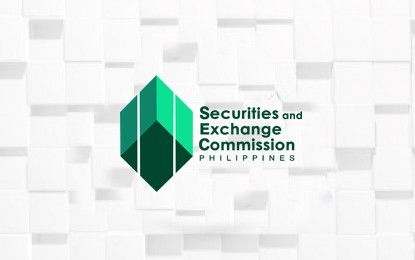 MANILA – The Securities and Exchange Commission (SEC) has considered favorably the public offering of Megawide Construction Corporation for up to PHP4 billion worth of fixed-rate bonds.

In its meeting on July 21, the commission en banc resolved to render effective the registration statement for the company's debt securities offering, subject to its compliance with certain remaining requirements.

The offer is comprised of up to PHP3 billion of 3.5-year Series A bonds due 2026 and five-year Series B bonds due 2027, with an oversubscription option of up to PHP1 billion.

Net proceeds from the offer could amount to PHP3.97 billion, assuming the overallotment option is fully exercised.
Proceeds will be used to term out Megawide's short-term debt, fund its capital expenditures, and for general corporate requirements.

The bonds will be offered at face value from July 28 to August 5, in time for their listing on the Philippine Dealing & Exchange Corp. on August 17, according to the latest timeline submitted to the SEC.

Megawide has engaged RCBC Capital Corporation and SB Capital Investment Corporation as the joint issue managers, joint lead underwriters, and bookrunners for the offer. (PR)