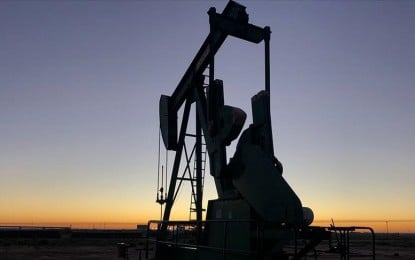 ANKARA — Oil prices declined to seven-month lows on Wednesday as fears of a global economic recession and ongoing lockdowns in the world's largest oil-consuming country China weighed on market sentiment, increasing demand concerns.
International benchmark Brent crude traded at USD91.77 per barrel at 09:51 a.m. local time (0651 GMT) for a 1.14 percent loss from the closing price of USD92.83 a barrel in the previous trading session.
American benchmark West Texas Intermediate (WTI) was at USD85.84 per barrel at the same time for a 1.19 percent decrease after the previous session closed at USD86.88 a barrel.
Prices fell to the low levels seen before the Russian-Ukraine war, with Brent decreasing to USD91.20 in previous trade over weak demand fears following lockdowns imposed in China on Saturday on an estimated 65 million people across some 33 cities, according to public information compiled by Caixin.
On Tuesday, the country introduced fresh restrictions in parts of Guiyang, the capital of the mountainous southern Guizhou province, as part of the country's "zero-Covid" policy, which was designed to stamp out outbreaks as soon as they occur.
Investors have already digested supply concerns after the world's biggest oil producers from Organization of Petroleum Exporting Countries (OPEC) and allies, known as OPEC+, agreed Monday on a "symbolic" production cut of around 100,000 barrels per day in October.
Oil prices indexed to the US dollar also came under pressure from the rising value of the greenback.
The US dollar index, which measures the value of the American dollar against a basket of currencies, including the Japanese yen, British pound, Canadian dollar, Swedish krona, and Swiss franc, rose 0.22 percent to 110.44.