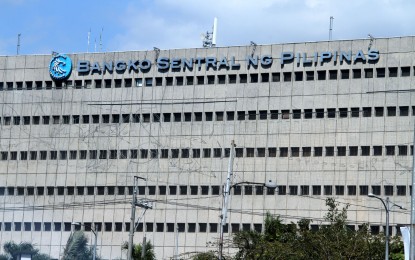 MANILA – Ensuring that cash agents are dispersed even in villages in far-flung areas across the country is expected to boost the government's bid for financial inclusion and increase in electronic financial transactions.
In a virtual briefing on Thursday, Bangko Sentral ng Pilipinas (BSP) financial inclusion office director Ellen Joyce Suficiencia said the regulator does not consider any ideal ratio of cash agents per capita but aims to expand the penetration of these providers at the barangay (village) level.
"It's important not to look only at the total number but also to make sure that they are well-dispersed especially at the level of barangay because the value of cash agents is they provide proximity, and they make cash-in and cash-out more convenient to people. And by doing so, that's how we bridge the population that is heavily reliant on cash transactions to move towards digital payments by also promoting ease of converting cash to digital," she said.
Cash agents are retail outlets like convenience stores, supermarkets, pharmacies, and pawnshops that provide basic banking services like cash deposits and withdrawals, balance inquiry, fund transfer, and bills payment.
Some of these entities are tapped by banks to provide financial-related services as a way for the latter to expand their reach in a cost-effective way.
BSP Governor Benjamin Diokno, during the same virtual briefing, said the number of cash agents rose by 242 percent in 2020 to more than 58,000 from around 17,000 in the previous year.
Diokno said banks with cash agent operations increased to 15 in 2020 from 11 in the previous year.
These included seven universal and commercial banks (U/KBs), three thrift banks (TBs), and five rural banks (RBs), he said.
"As low-cost touchpoints, cash agents have significantly helped increase the number of cities and municipalities that are being served by banks. In addition, the percentage of banked local government units increased from 70 percent to 85 percent because of the presence of bank agents," he said.
Diokno said there are currently around 58,217 active cash agents around that country that complement around 35,681 automated teller machines (ATMs) and bank branches nationwide.
He said the BSP does not regulate the transaction fees of these cash agents but banks and BSP supervised institutions are "expected to be reasonable and transparent in their pricing scheme, including their cash agent fees."
"Banks have the responsibility to disclose these charges to their clients," he added.
Suficiencia said results of the 2019 financial inclusion survey showed that financial account ownership among urban and rural populations "are actually almost the same."
She said while the National Capital Region tends to have the highest number of deposit accounts per capita, it also has the biggest number of issues on security "so that region posted the lowest account per capita."
"When it comes to account ownership, it's safe to say that high-income areas and regions would have lower unbanked population and, of course, the low-income region would also tend to have a higher unbanked population," she added. (PNA)