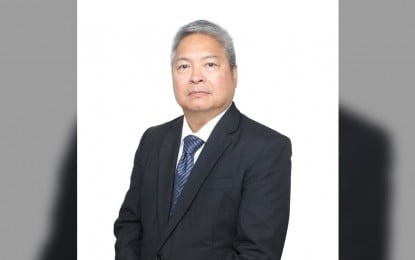 MANILA – The Bangko Sentral ng Pilipinas (BSP) is set to pilot-test starting in the first half of 2022 the use of PHP1,000 polymer notes that are deemed to be cleaner, cheaper, stronger, and smarter than using paper bills.
In a virtual briefing on Monday, BSP Deputy Governor Mamerto Tangonan said they will start with "a few hundred million pieces" of PHP1,000 notes which is the most withdrawn denomination to be distributed around the country.
"It has to be circulated nationwide. It has to be used by the public so we can see how it behaves so that we can test the banknotes itself and we can also get feedback on how our people, our public would handle them. Because at the end of the test, we would like to see (whether) those benefits I mentioned to you earlier that have been actually experienced and reported by other central banks could hold or could be true for the Philippines under our local conditions," Tangonan said.
The volume of polymer notes that would be issued during the pilot-testing will be deducted from the total supply of PHP1,000 banknotes that will be circulated during that period, he said.
"We have to issue the right amount of currency in circulation so it has to be right. We cannot issue too much, we cannot issue too little. That will be in the basket of currencies that we will issue," he added.
Polymer banknotes are made from synthetic polymer like biaxially-oriented polypropylene (BOPP) thus, this is more hygienic than the paper bills, can have more security features, are more cost-effective because its more durable, and environmentally friendly because it is a recyclable material and has small ecological footprints than paper bills.
The BSP has studied the experience of Canada, Australia, New Zealand, Mexico, among others, in its bid to use polymer banknotes, Tangonan said.
He said polymer banknotes have around 2.5 to four times longer lifespan than paper bills because it is water and dirt-resistant and can be safely sanitized, which is the norm now because of the pandemic, without damage unlike the paper bills.
The BSP has been studying the use of polymer banknotes since the late 2000s and monetary authorities see the need to pilot-test it now not only because of the issue on sanitizing money but also for economic and environmental factors, he added.
Tangonan said the initial batch of polymer banknotes will be sourced overseas but they also plan to produce it here eventually.
The use of polymer banknotes has been opposed in the past because of its impact on the country's abaca sector, which will have lesser demand for its products.
The current banknotes are made from 20 percent abaca pulp and 80 percent cotton, a mix required by the BSP from its specialty paper supplier overseas.
Tangonan said the use of polymer notes will have limited impact on the local producers of abaca, citing that from 2012-2020, the share of abaca banknote content to total volume of abaca fiber production is only 2.1 percent.
In terms of the estimated value of abaca banknote content to export earnings of the sector, he said it is around 1.1 percent in 2020.
To date, BSP has two pre-selected abaca pulp suppliers and around 12 to 30 percent of their production that are for exports are used for banknote papers.
These abaca pulp suppliers are where the BSP banknotes paper supplier sources its abaca pulp.
Tangonan said the estimated impact on employment of the limited circulation of test polymerization of PHP1,000 banknote is around 0.2 to 0.4 percent of 2020 abaca farming jobs.
In terms of revenues, it is around 0.1 to 0.2 percent of 2020 exports, or about PHP8.5 million to PHP70 million, he said.
Tangonan said while the BSP shifts to the use of polymer banknotes, it continues to help the abaca farming sector by buying their products for corporate give-aways.
It has also started to work with other government agencies, such as the Land Registration Authority (LRA) and the Department of Foreign Affairs (DFA), regarding the use of abaca substrate for papers and documents for these to be more durable, he said.