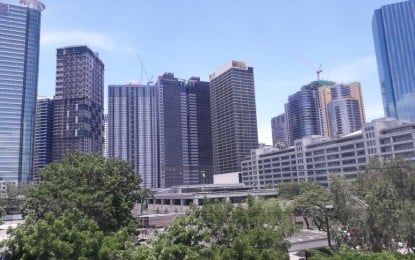 MANILA – Economic managers have slashed the 2021 growth assumption to 4 percent to 5 percent given the brunt of strictest quarantine imposed to address risks from the more contagious coronavirus disease 2019 (Covid-19) Delta variant.
The inter-agency Development Budget Coordination Committee (DBCC) said the earlier growth assumption of between 6 percent to 7 percent for this year "would have been achievable" if not for the implementation of the enhanced community quarantine (ECQ) in various areas nationwide, such as Metro Manila which accounts for around 70 percent of the economy's annual output.
"Our strategy is to continue managing the risks carefully by imposing granular quarantines, while allowing a vast number of people to earn a living. We will continue to use this period to accelerate the roll-out of the vaccination program," it said in a statement on Wednesday.
The statement cited the government's "careful balancing of Covid-19 and non-Covid-19 risks" in the first half of the year thus, the positive output print in the second quarter at 11.8 percent from quarter-ago's -3.9 percent.
The second-quarter growth print ended the five-quarter of gross domestic product (GDP) contraction caused by the pandemic.
Economic managers earlier said they would use the two-week ECQ in Metro Manila, which is scheduled until Aug. 20, to fast-track the vaccination program.
As of Aug. 15, some 27.8 million doses have been administered, bulk of which at 15.2 million are first doses while the balance of 12.6 million are second doses.
The statement said the highest single-day inoculation was registered last Aug. 5 with 710,482 while average daily vaccination last week was more than 475,000.
"At this rate and with recent vaccine deliveries arriving as scheduled, we are confident that we can inoculate the required number of individuals, particularly in the densely populated areas, by the end of 2021," it said, assuring closer coordination with local government units and the private sector.
The increase in the number of vaccinated Filipinos is expected to "significantly reduce the need for wide-scale quarantines, especially in key economic centers where the majority of Filipinos work," it added.
"The DBCC will continue to monitor the effects of the Delta variant and the enforcement of community quarantines, and proactively manage the risks to help the economy recover," it added.