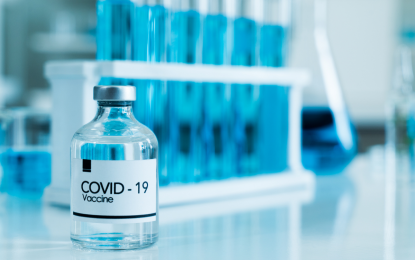 MANILA – A one-stop-shop for home improvement needs has announced it is close to reaching its goal of 100 percent vaccination for its entire workforce across its 55 stores nationwide.
"AllHome's vaccination initiative is in full support of the government's goal to achieve herd immunity against Covid-19 (coronavirus disease 2019)," the company said in a statement Tuesday.
Almost all of AllHome's eligible employees have received their second dose of the Covid-19 vaccine, another layer of protection added to the company's existing health protocols which are strictly implemented in stores to ensure a safe and clean environment.
The vaccination is part of the Villar Group's VHealth and wellness initiative to protect not just the health of employees but also its customers.
Since the start of the pandemic, AllHome has implemented store protocols in observance of government health mandates.
These protocols include the daily checking of temperature for both employees and customers, the requirement of wearing of face masks and face shields prior to store entry, providing alcohol stations for hand sanitizing, and regular deep-cleaning of each store, it said.