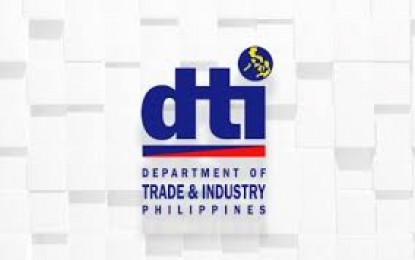 MANILA – Domestic enterprises that would like to participate in government biddings can now secure certificates of preference from the Department of Trade and Industry (DTI) online.
In a statement Tuesday, the DTI said it has automated the system for submission of application, evaluation, and certification for domestic bidders.
"Streamlining and automation is the only way to move forward if we want to eliminate red tape in the bureaucracy. That is why even before the pandemic, we have been implementing digitalization efforts in government services as part of the Ease of Doing Business program," DTI Secretary Ramon Lopez said.
According to DTI, the domestic bidders (DoBid) certificate of preference is presented during bid evaluations to provide 15 price advantage to its holders against foreign bidders.
"The launch of this microsite is our way of making government services more customer-centric for our people and more accessible with a tap on the screen or with a click of a button. This is also the realization of President (Rodrigo) Duterte's declaration to eliminate long lines and to make all possible services online," Lopez said.
Upon online submission of application, the DTI conducts mandatory inspections which can be done physically, remote or virtual, and blended procedure.
Aside from online submission of documents, evaluation, and certification, the automated DoBid certification program also provides advisories for its stakeholders.