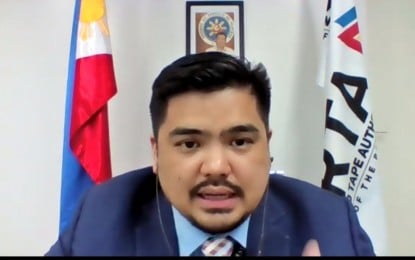 MANILA – Anti-Red Tape Authority (ARTA) director general Jeremiah Belgica hopes that the next leadership will continue the reforms in Ease of Doing Business (EODB) in government offices rolled out by the Duterte administration.
In a virtual forum Monday, Belgica said the country needs advocacy champions who will continue the current administration's battle, vision, and plans for ease of doing business, and undertake further improvements in providing government services.
Belgica said ARTA has laid out its architectural plan that aims to future-proof regulatory reforms.
"No regulatory reform will ever survive the changes of the future. Having a clear vision and architectural plan is a must," he said.
He added ARTA has launched several measures to improve services of government offices with the transacting public.
One of these initiatives is the Philippine Good Regulatory Principles (PGRP) that will serve as guidelines among regulators in crafting efficient policies.
Belgica said the launching of PGRP will also usher the country to graduate from the starter stage of the Regulatory Management System.
The ARTA chief added the administration has accelerated the use of technology for government services.
"(We are) using technology to solidify the gains that we are having. In the recent months, several government agencies have come together to put up and push a once-in-a-lifetime dream that we have," Belgica said of the Central Business Portal (CBP).
The government aims CBP to be the primary end-to-end online registration platform for businesses.
It is a central system that receives applications and captures application data involving business-related transactions.
"It's a single business portal that would allow (people) to register their business in one day. This is the vision of the Central Business Portal," Belgica added.(PNA)