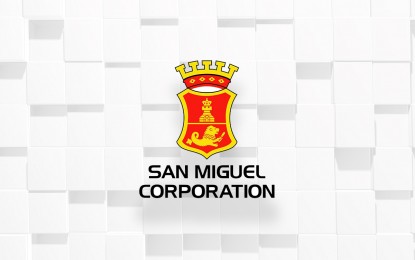 MANILA – San Miguel Corporation (SMC) is set to open to the public its second community market in the south to help sustain the livelihoods of pandemic-hit farmers and small businesses by providing a safe and ready marketplace for their products.
Called the Circolo weekend community market, the center is at the company's idle 4,000-square-meter property in Cabuyao, Laguna, right in the middle of a high-traffic and bustling residential and industrial area that also covers the cities of Sta. Rosa and Calamba.
Set to open late this month, it is the second to be established this year in the provinces of Laguna and Quezon following the soon-to-be-inaugurated San Miguel Market at SMC's housing community in the town of Sariaya.
"The disruption to market and supply chains have left a lot of our farmers and SMEs (small and medium enterprises) unable to sell their produce and even provide for their basic needs. Through this, we hope to be able to help them keep their businesses going while they provide essential services to the surrounding communities," SMC president Ramon S. Ang said in a statement Wednesday.
Beyond its economic benefits, the market, which will also feature outdoor dining and activity areas, is expected to help grow the local economy and foster camaraderie safely among community members.
Since the start of the pandemic, SMC has been actively pursuing job and livelihood initiatives to help affected farmers and small businesses hit by lockdown measures sell their produce, adapt to the new normal and prepare for the future.
Ang said slots at the Circolo community market --to be managed by its property arm and in partnership with the City of Cabuyao led by Mayor Rommel Gecolea-- will be offered rent-free for six months to both farmers and SMEs.
"By offering these spaces rent-free, we can help the farmers and local businesses recover, reduce their expenses, devote more resources to capital, and earn more income. We are confident that the Circolo market will be a big help to them since the area is frequented by bikers, riders, travelers, and also residents in nearby housing communities," he added.
Aside from providing a ready market, Ang said the Circolo community market aims to ensure a selling area that is safe for both vendors and consumers by adhering to stringent health protocols to prevent the transmission of Covid-19 as well as food safety and hygiene standards.
"By keeping our businesses running, our countrymen employed, and with health measures strictly in place for the safety of everyone, we hope to be able to help boost our economy's recovery," he added.
SMC earlier constructed the San Miguel Market, set to be officially opened next month, in Sariaya, Quezon as part of its planned sustainable integrated food complex that will generate jobs for residents of its San Miguel-Christian Gayeta Village.
It will provide a venue to sell the residents' fresh catch and fresh produce, and home-made products directly to consumers.
In the early months of the pandemic, SMC's partnership with the Department of Agriculture (DA) allowed farmers to sell their produce at the "Kadiwa ni Ani at Kita" stores at Petron gas stations in Metro Manila.
SMC, in cooperation with social enterprise Rural Rising Philippines, also established Better World Diliman, a community center in Quezon City that serves as a ready-market for excess produce bought from farmers at better-than-farmgate prices, and offered to consumers and resellers at low prices.