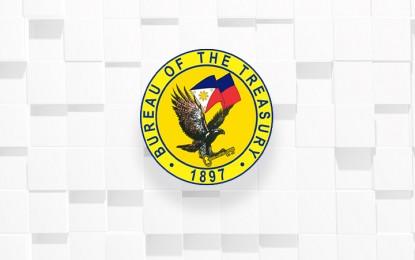 MANILA – The rates of 91-day and 364-day Treasury bills (T-bills) moved sideways on Monday but the rate of the 182-day paper was steady, all of which were in line with secondary market levels.
The average rate of the 91-day paper moved at 1.066 percent, the 182-day paper to 1.407 percent, and the 364-day to 1.617 percent.
These were at 1.064 percent, 1.407 percent, and 1.625 percent for the three-month, six-month, and one-year papers during the auction last Aug. 9.
The Bureau of the Treasury (BTr) offered all tenors for PHP5 billion each, and the auction committee fully awarded it across-the-board.
Tenders for the three-month paper amounted to PHP17.47 billion, while it reached PHP18.48 billion for the 182-day T-bill and PHP17.325 billion for the one-year paper.
National Treasurer Rosalia de Leon attributed the T-bill rates' movement to monetary authorities' average inflation forecast of 4.1 percent for this year, increased recently from 4 percent due to movements in global commodity prices.
This inflation forecast is slightly higher than the government's 2 percent to 4 percent target band until 2023, but monetary authorities expect an within-target inflation rate starting next year.
"This (T-bills rates movement) is also supported by strong liquidity," de Leon added.