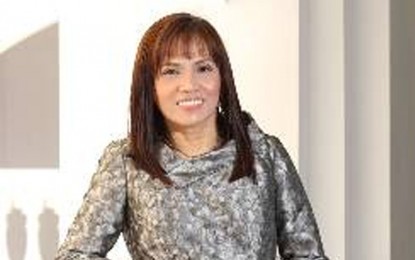 MANILA — Investors' demand for high yield resulted in the full rejection of bids for the 3.5-year Treasury bond (T-bond) offered by the Bureau of the Treasury (BTr) on Tuesday.
Had the auction committee fully awarded the debt paper, its key rate would have risen to 5.592 percent from 5.153 percent previously.
The BTr offered the securities for PHP35 billion and tenders reached PHP40.732 billion.
"Demand (is) still good but rates provided (an) excessive buffer anticipating Fed (Federal Reserve) hawkish rhetoric and expectation(s) (the) MB (Monetary Board) may continue higher rate hikes," National Treasurer Rosalia de Leon said.
Both the Fed and the Bangko Sentral ng Pilipinas (BSP) are expected to hike their respective key rates as inflation in the US and the Philippines remains elevated.
For one, the domestic rate of price increases posted a slower print last August to 6.3 percent from 6.4 percent in the previous month, ending its rise for the past five months.
However, the average inflation in the first eight months this year stood at 4.9 percent, way above the government's 2-4 percent target band.
The BSP said risks to inflation remain on the upside, thus economists and market players continue to project aggressive  rate adjustment decisions from the central bank's policy-making Monetary Board (MB).