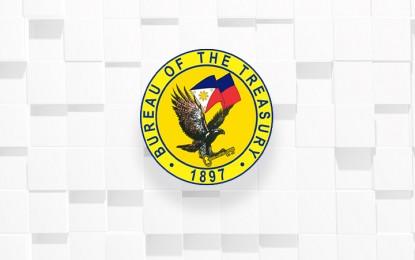 MANILA – The country's finances got a boost from the sale of USD3 billion worth of 10.5- and 25-year US-dollar denominated global bonds, which are expected to be settled this July 6.
It issued USD750 million worth of the 10.5-year bond and USD2.25 billion for the 25-year tranche following the offering announcement on Monday.
In a statement, the Bureau of the Treasury (BTr) said the shorter tenor was priced 60 basis points higher than the benchmark US Treasury rate and fetched a coupon of 1.95 percent, while the 25-year tranche had a coupon of 3.20 percent and a rate of 3.25 percent.
This issuance was made after the government issued USD2.75 billion dual-tranche global bonds in December 2020, and the 2.1 billion euros triple-tranche last April.
Finance Secretary Carlos Dominguez III said the issuance's success shows that foreign investors remain confident in the Philippine economy.
"It shows that investors appreciate the Duterte administration's heightened efforts to revive the economy back to pre-pandemic levels while maintaining fiscal responsibility," Dominguez said.
National Treasurer Rosalia de Leon attributed the strong demand for the longer-tenor debt paper to "the enduring attractiveness of Philippine credit even against the many waves of tribulations stemming from this pandemic."