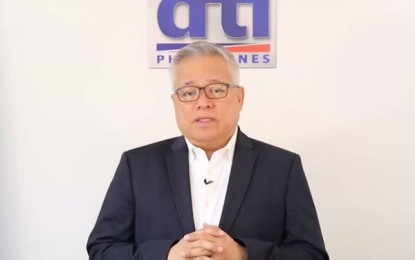 MANILA – Trade Secretary Ramon Lopez said the Philippines remains an attractive investment destination for healthcare information management services (HIMS) companies from the United States despite the ongoing coronavirus pandemic.
In a webinar Tuesday, Lopez said HIMS is one of the priority sectors under the "Make It Happen in the Philippines" investment campaign of the country.
"(W)e remain committed to realizing the global business goals of your company in the Philippines, especially as it would help to create jobs and employment for our people," he said.
The trade chief said the sector could help in strengthening partnership with the US in building back better opportunities in the post-pandemic future.
"Presently, IT-BPM (information technology and business process management) remains as one of the top industry investments in the Philippines by US firms, with HIMS as one of the fastest-growing sub-sectors achieving double-digit growth despite the pandemic," Lopez said.
He added the highly skilled, educated, and cost-competitive talent pool remains the country's key advantage as a preferred location for global IT-BPM companies.
Aside from its workforce, Lopez said the government has implemented policies that would improve the investment climate in the country.
These include enacting the Corporate Recovery and Tax Incentives for Enterprises (CREATE) Act into law, which initially reduces the corporate income tax rate from 30 percent to 25 percent.
It also provides an income tax holiday (ITH) from four to seven years depending on the level of technology and location of the project and provides enhanced deduction or 5 percent special corporate income tax for 10 years on top of the ITH.
Lopez said HIMS, as part of the IT-BPM industry, is included in the 2020 Investments Priorities Plan as a transitional Strategic Investment Priorities Plan (SIPP) under CREATE.
He said programs to upskill and retool the local workforce continue despite the pandemic to accelerate growth in innovation-led and technology-led sectors like HIMS.
The Department of Information and Communications Technology is also ramping up its programs to improve the ICT infrastructure in the country, while the Anti-Red Tape Authority is ensuring that doing business in the Philippines would be easier for both local and foreign investors.(PNA)