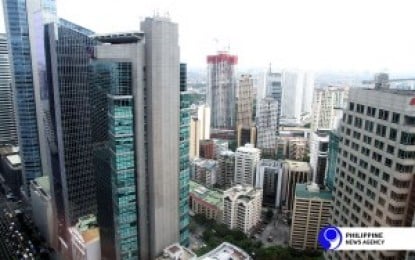 MANILA – The government's infrastructure spending is expected to be the major growth driver this year but Standard Chartered Bank has reduced its growth forecast for the Philippine economy from 6.4 percent to 4.6 percent.
In a virtual briefing on Thursday, Standard Chartered Bank economist for Asia Chidu Narayanan said growth may even be around the 3 percent level if the government's infrastructure investment will not pick up by around August since private sector investment is projected to remain soft.
"This puts the onus on the government," he said.
On inflation, Narayanan said this may have peaked already and is "not so much of a risk anymore" even as it remains above the government's 2-4 percent target band.
He forecasts inflation to average at 3.9 percent this year, within the government's target band.
Domestic rate of price increases surpassed the government's target last January when it rose to 4.2 percent, and further accelerated to 4.7 percent the following month.
It decelerated to 4.5 percent in the next three months and slowed further to 4.1 percent last June.
Monetary authorities expect inflation to remain elevated until the third quarter of this year, with the average for the year seen to be at 4 percent.
Narayanan said a concern now is the bank lending growth, as banks are cautious to lend given the impact of the pandemic on borrowers.
Bangko Sentral ng Pilipinas (BSP) data show that bank lending, excluding placements on the central bank's reverse repurchase (RRP) facility, slipped by 4 percent last May, an improvement from the 5-percent decline in the previous month.
Narayanan expects this to be sustained well into 2022 even with expectations of an economic recovery this year.
He thus expects the BSP to remain accommodative up to 2022 "until growth starts to pick up."
"We think that (the) Philippines will remain below 2019 levels of activity, below pre-pandemic levels of activity all through 2021 and only getting there in the latter half of 2022," he added.
Meanwhile, the peso is expected to improve against the US dollar in the coming months, with the end-2021 level at 49.5, Divya Devesh, Standard Chartered Bank head of ASA (Association of Southeast Asia) FX Research, said during the same event.
To date, the local currency is trading at 50-level against the greenback.
However, Devesh forecasts the local currency weakening to around 50.25 against the US dollar by June 2022 and to around 50.50 by end-2022.
He attributed the weaker bias on the peso to several factors, believing that the peso is over-valued based on their metrics, the impact of upticks of commodity prices in the international market, and the investment outflows from the Philippines.