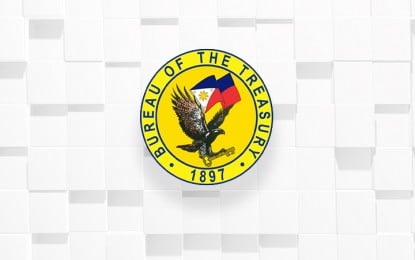 MANILA – Treasury bills (T-bills) rates moved sideways on Monday on sustained demand for the debt paper.
The average rate of the 91-day debt instrument moved to 1.119 percent, the 182-day to 1.387 percent, and the 364-day to 1.606 percent.
These were at 1.113 percent, 1.390 percent, and 1.604 percent for the three- and six-month, and one-year T-bills during the auction last October 18.
The auction committee made a full award of PHP5 billion for each tenor.
Total bids for the three-month paper reached PHP9.3 billion while it amounted to PHP14.201 billion for the six-month paper, and PHP11.22 billion for the one-year debt instrument.
Amidst the high volume of bids, National Treasurer Rosalia de Leon said the Bureau of the Treasury (BTr) did not open its tap facility during the day to offer the debt paper.
"Rates moved sideways with good demand for (the) short term with supply capped at PHP15 billion," she told journalists in a Viber message.(PNA)