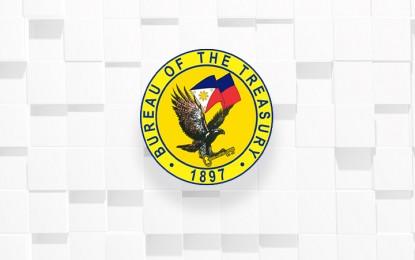 MANILA – The elevated domestic inflation rate continues to result in a similar path for the debt papers' yield, with the five-year Treasury bond's (T-bond) rate rising to 3.576 percent on Tuesday.
The average rate of the same tenor stood at 2.746 percent during an auction last September 21.
The Bureau of the Treasury (BTr) offered the debt paper for PHP35 billion, and the auction committee made a full award. Total tenders amounted to PHP56.083 billion.
In a Viber message, National Treasurer Rosalia de Leon said the uptick is already "given" because of the current inflation level in the country.
"Do not compare with (the) average (rate) of (the) previous auction when inflation was low," she said, adding the secondary level is 3.52 percent already.
The domestic rate of price increases has been generally on the rise since the last quarter of 2020 due largely to supply-side factors and increase in oil prices in the international market.
Last September, inflation slowed to 4.8 percent from month-ago's 4.9 percent, which is the highest since January 2019 and a big jump from the 4 percent in the previous month.
The average inflation in the first nine months this year stood at 4.5 percent and monetary authorities expect this level to decelerate within the government's 2 percent to 4-percent target band by the end of this year.