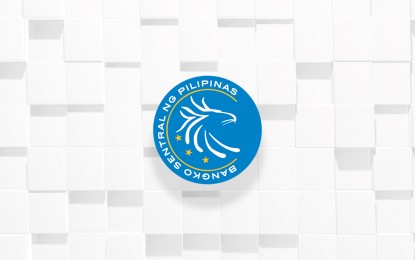 MANILA – For the first time in months, the rate of the Bangko Sentral ng Pilipinas' (BSP) 28-day bills declined amid strong demand from investors.
Data released Friday showed that the average rate of the debt paper slipped to 4.0518 percent from 4.0596 percent during the auction on September 2.
The BSP lowered the offer volume from PHP100 billion to PHP90 billion, which the auction committee fully awarded.
Total bids reached PHP160.05 billion.
BSP Deputy Governor Francisco Dakila Jr. said in a statement that yields accepted in the auction "shifted higher but narrowed to a range of 3.9200 (percent to) 4.0990 percent."
"The results of the BSP bill auction point to the gradual return to normal liquidity conditions in the short-term market following the settlement of the Retail Treasury Bonds," he said. "Looking ahead, the BSP's monetary operations will remain guided by its assessment of the latest liquidity conditions and market developments." (PNA)