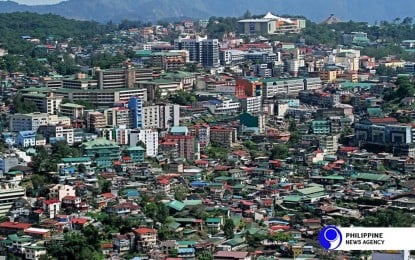 BAGUIO CITY – The city government has increased the loan amount of its economic stimulus for micro, small and medium enterprises (MSMEs) to PHP200,000 and even eased the rules to entice existing and start-up business owners to avail of the zero-interest loan assistance.
Aileen Refuerzo, chief of the city information office, on Tuesday said the City Council has approved the amended guidelines of the 2020 Baguio Revitalization Actions for a Vibrant Economy – Economic Stimulus Package (BRAVE-ESP) "increasing to PHP200,000 the loanable amount".
She said the original amount when the stimulus package was offered in 2020 was a maximum of PHP50,000 for micro businesses and PHP100,000 for small enterprises.
Under the amended guidelines, SMEs can now loan up to PHP200,000 for both micro and small enterprises.
The revised rules also added start-up business owners as eligible borrowers of the package at a maximum loanable amount of PHP50,000.
Refuerzo said both the Small Business Corporation (SBC), an attached agency of the Department of Trade and Industry (DTI) which handles the implementation of the stimulus package of the city, and the local government's finance committee recommended that it amends some terms of the guidelines to be able to achieve the purpose of helping businesses rebound by availing the loan assistance.
The recommendation was raised after only 213 applications amounting to PHP8,7676,000 were approved, leaving PHP31,751,120 of the allocated amount unutilized and idle.
The city government sometime mid-2020 approved to allocate an initial PHP100 million as stimulus package for MSMEs impacted by the coronavirus disease 2019 (Covid-19) pandemic.
The amount was later reduced to fund additional expenses in responding to the pandemic.
Meanwhile, the revised rules also lifted the prohibition that bars businesses who have availed of similar packages from other government institutions to also avail of the city's economic stimulus package.
The new guidelines also stated that loans worth PHP50,000 and below shall be paid in six to 12 months while loans with higher amounts shall be paid within six to 30 months.
The new rules also state that borrowers shall be given a grace period of six months.
It also retained the service fee of six percent which is charged to the borrower, the amount of which is based on the approved loan that is computed based on the borrower's capacity to pay. (PNA)