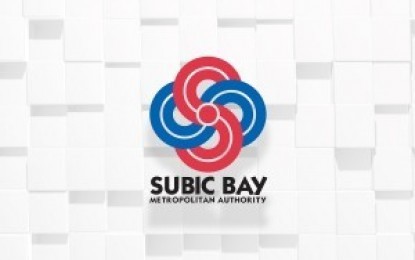 SUBIC BAY FREEPORT – Some PHP32.98 billion in foreign direct investments (FDIs) approved in this premier freeport accounted for 71.34 percent of the total PHP46.23 billion approved by all Investment Promotion Agencies (IPAs) in the country during the second quarter of the year.
Those investments were pledges approved by the following IPAs – Authority of the Freeport Area of Bataan, Board of Investments, BOI-Bangsamoro Autonomous Region in Muslim Mindanao, Clark Development Corp., Cagayan Economic Zone Authority, Philippine Economic Zone Authority, Poro Point Management Corporation, Tourism Infrastructure and Enterprise Zone Authority, and the Subic Bay Metropolitan Authority (SBMA).
SBMA chairman and administrator Rolen Paulino said on Friday from PHP20.5 million approved investments in the same period last year, the figure has skyrocketed to a significant year-on-year leap of PHP32.98 billion this year.
Paulino attributed the significant leap to the aggressive efforts of the SBMA business group in attracting investors to Subic Bay which, he said, implements fast, friendly, and flexible service.
"We wanted companies to invest in Subic Freeport Zone, and to do so, we offer them a friendlier atmosphere while providing flexible terms for them in a fast and efficient way," he said in a statement.
Paulino disclosed that the approved FDIs by SBMA Board of Directors showed a big surge from the first quarter's PHP108.83 million to the second quarter's PHP32.98 billion this year alone.
Meanwhile, Senior Deputy Administrator (SDA) for Business and Investment Renato Lee III said the biggest FDI account came from Vectrus Subic Corporation (formerly Vector Services Philippines, Corp.) with a whopping PHP14.5-billion investment. The company is engaged in general logistics services and service exports.
This was followed by Agila South, Inc. with an investment of PHP10.73 billion; Agila NY Naval Inc. approved an investment of PHP6.28 billion, and Agila Subic TC Inc. with an investment of PHP313.13 million, to name a few.
Lee said Agila would be utilizing the Redondo Peninsula area as an industrial park for ship repair companies.
"The investment growth at the Redondo Peninsula, where the biggest approved projects for the second quarter of 2022 will be located, will certainly spur growth in the area. The agency expects more influx of FDIs once these companies are in full swing," he said.
Meanwhile, apart from the PHP32.98 billion in foreign equity of FDIs, the SBMA also approved PHP2.37 billion in Filipino equity, which is part of the 37 investment projects approved for the second quarter and are seen to generate employment for 433 residents of Olongapo City, Bataan, and Zambales. (PNA)