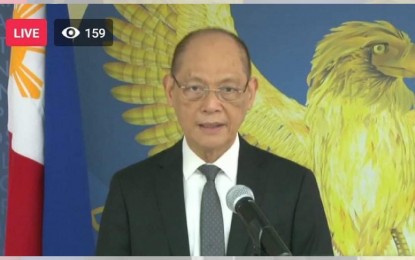 MANILA – Bangko Sentral ng Pilipinas (BSP) Governor Benjamin Diokno has recognized the contribution of Foreign Currency Deposit Unit (FCDU) system in the country's economic recovery amid the pandemic.
In an online briefing Thursday, Diokno said the country's FCDU system remains on a solid footing by maintaining asset quality and still reporting growth in deposits while remaining profitable despite the ongoing global health and economic crisis.
The central bank chief said FCDU deposits rose by 3.2 percent year-on-year to USD44.5 billion at end-March 2021.
"Deposits from resident individuals and private corporations remain the primary source of funding of FCDUs. This deposit structure insulates this business segment from changes in global market sentiment that could lead to funding withdrawal," Diokno said.
FCDUs posted a net income of USD339.4 million in the first quarter of the year, although this is lower by 13 percent compared to the same period in 2020.
"Moreover, asset quality of FCDU loans was manageable. At end-March 2021, the non-performing loan (NPL) ratio of FCDUs stood at 4.9 percent," Diokno added.
As of end-May 2021, there are 76 banks with FCDU authority.