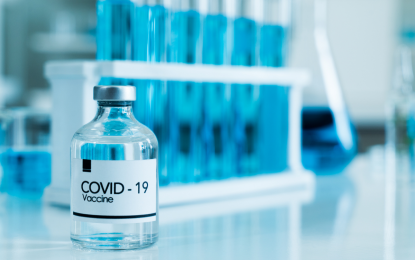 MANILA – Philippine Seven Corporation (PSC), the exclusive licensor of 7-Eleven in the Philippines, has started to vaccinate its employees and their dependents against the coronavirus disease 2019 (Covid-19) for free, supporting the government's inoculation efforts and fast-tracking the country's economic recovery.
"Our participation in this vaccine program is in line with the country's efforts in addressing the challenges of this pandemic. It will likewise provide a strong impetus for national economic recovery, from which we will all benefit," PSC president and chief executive officer Jose Victor Paterno said in a statement Monday.
As its vaccination drive began on July 28, PSC has partnered with AC Health (Ayala Healthcare Holdings) to administer the jabs in 18 vaccination sites nationwide.
It purchased 80,000 AstraZeneca vaccines as part of the Go Negosyo private sector coalition.
The vaccines are currently available and optional for all PSC employees who include its 3,100 corporate employees, and over 8,500 PSC front-liners in its corporate-owned and franchise stores, franchisees, third-party service providers, and selected suppliers.
"As part of our commitment to serve over 3,000 communities nationwide, we have taken the lead in procuring the vaccines to ensure the health and safety of our employees. Vaccinating our employees also serves to reassure our customers that they are in a safe space when shopping at a 7-Eleven store," Paterno said.
PSC has pledged to donate 50 percent of the vaccines to the government's inoculation efforts.
But since a number of employees have already received the jabs through their respective local government units (LGUs), any excess dose beyond the initial 50-percent pledge will also be donated to the government.
PSC is also a part of the Ingat Angat Bakuna Lahat, a private-sector-backed campaign that aims to restart the economy by empowering the public to resume their activities safely and promoting vaccination uptake.
Besides the vaccination drive, PSC is strongly committed to keeping its employees and customers safe by ensuring that all its stores comply with the minimum health standards and safety protocols.
Wearing face masks and face shields, frequent hand washing, physical distancing, and regular disinfection of frequently touched surfaces is standard in all its stores and offices.
7-Eleven stores limit the number of customers allowed inside to implement physical distancing protocols properly as it also encourages its customers to continue using contactless payment options.(PR)