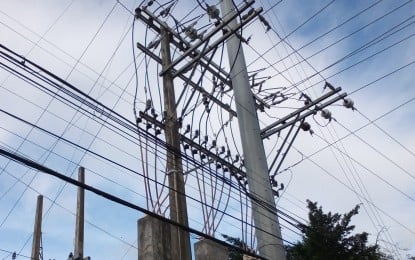 MANILA – The Department of Energy (DOE) said there are no political reasons behind the projected thinning of power reserves during the week of election next year, and no power interruption is expected during the period.
In a press conference Tuesday, DOE Undersecretary Felix William Fuentebella clarified that it is the power reserves that are thinning, not the power supply.
Fuentebella said the power supply is projected to be above the yellow alert level, which means no power interruption is expected this election week.
"The Department of Energy stated in the previous fora that there is a thinning of reserves for the Election Day and thereafter," he said. "May mga political na scenarios na tinitingnan dito? Wala po. (Are we looking at political scenarios here? None.)."
The DOE official added the reason for the thinning of power reserves during Weeks 19 to 23, from May to June 2022, is because of higher demand and lack of water for hydro power plants.
"We are coordinating closely and monitoring the situation. We have to make sure we maintain this or improve this. And how do we do that? Through proper coordination and preparation," Fuentebella said.
He said that three years ago, DOE Secretary Alfonso Cusi issued a department circular to secure power supply for elections.
However, there are possible factors that could affect the power supply during this critical period which include forced outages of power plants, preventive maintenance, and derations, he added.
For the country's largest distribution utility, Manila Electric Co. (Meralco) spokesperson Joe Zaldarriaga said there are no major problems that the company encountered during the election period historically.
"Before elections, we make sure that our facilities are ready to respond to any emergency," he said.
Zaldarriaga added Meralco teams are located strategically while mobile generator sets are on standby.
"In case of isolated interruption, we will be ready to respond immediately," he said.(PNA)