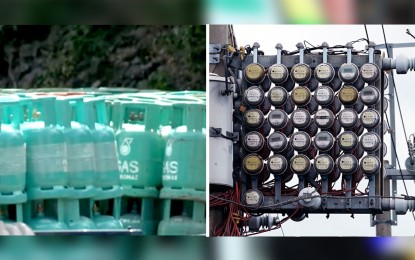 MANILA – The Bangko Sentral ng Pilipinas (BSP) forecasts higher liquified petroleum gas (LPG) prices to push domestic inflation to between 4.1 percent to 4.9 percent this month.
In a Viber message to journalists on Tuesday, BSP Governor Benjamin Diokno said other upside risks to inflation for this month are higher prices of electricity in areas being serviced by the Manila Electric Company (Meralco), upticks in key food items, and the weakening of the peso against the US dollar.
Diokno said these factors, however, are expected to be countered partly by the decline in domestic petroleum and rice prices.
"Moving forward, the BSP will continue to monitor emerging price developments to help ensure that its primary mandate of price stability conducive to balanced and sustainable economic growth is achieved," he said.
The lower-end of the inflation forecast range for the month is higher than the actual 4 percent last July, which is the lowest so far this year and is the first time since the start of the year that inflation hit the government's 2 percent to 4-percent forecast range.
Average inflation to date stands at 4.4 percent.