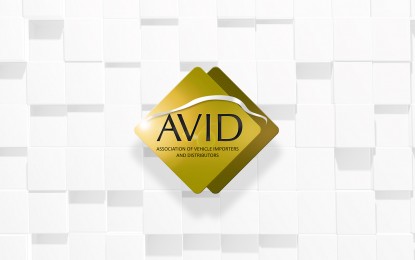 MANILA – The Association of Vehicle Importers and Distributors (AVID) reported Friday that sales of imported vehicles in the first seven months of the year increased by 43 percent to 35,092 units from 24,610 units a year ago.
All segments posted sales increase for the January to July period.
Passenger car sales went up by 15 percent to 9,110 units in the first seven months of the year from 7,893 units sold in 2020.
Light commercial vehicle sales rose by 52 percent to 25,127 units from 16,561 units.
On the other hand, commercial vehicle sales surged by 448 percent to 855 units this year from 156 units in 2020.
"The gradual adaptation of the automotive industry to (new) normal operations is mainly driven by the valuable lessons gathered and learned over the course of the period. These lessons fuel our passion for developing new and innovative ways to address the needs of the market. And AVID is determined to pave the way towards recovery," AVID president Ma. Fe Perez-Agudo said in a statement.
For July 2021 alone, sales of the industry group declined by 5 percent to 4,862 units from 5,101 units sold in July 2020.
The 27-percent decline in sales of passenger cars last month pulled down the total year-on-year sales of vehicle importers.
Passenger car sales decreased to 1,293 units last month from 1,765 units in July 2020.
Sales of light commercial vehicles and commercial vehicles increased by 5 percent and 389 percent, respectively.
Month-on-month basis, sales of imported cars slipped by 2 percent from 4,961 units in June 2021.(PNA)