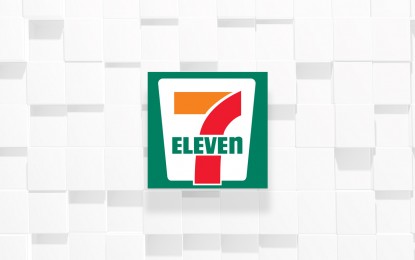 MANILA – The government's bid to ensure the availability of financial services to more Filipinos got a boost from the installation of automated teller machines (ATMs) in over 500 7-Eleven stores in Metro Manila and Cavite.
Philippine Seven Corporation (PSC), the exclusive licensor of 7-Eleven in the country, announced its partnership with Japan's Seven Bank Ltd. (Seven bank) subsidiary, Pito AxM Platform, Inc. (PAPI), in providing the banking public the lowest inter-bank transaction fee for cash withdrawals.
"We want to offer our customers the most convenient service, which is why we also want them to save on transaction fees they would have otherwise spent when withdrawing at another ATM," Philippine Seven Corporation president and chief executive officer Jose Victor Paterno said in a statement.
Paterno declined to give figures on the average customer traffic in their stores in Metro Manila and Cavite but said "all stores with ATMs are expected to draw more customers".
"Customer traffic is expected to increase by 10-15 percent," he said.
To date, some 7-Eleven stores nationwide have e-money/online payment machines.
Paterno said ATMs "are envisioned to co-exist with our current e-money payment methods".
"The ATMs are expected to provide convenience for our customers who prefer cash as their primary means of payments," he said.
Installation of ATMs in 7-Eleven stores in Metro Manila and Cavite started in February this year and the target is to expand this to 1,000 stores by the end of this year.
"With the threat of Covid-19 (coronavirus disease 2019) still present, and the continuing implementation of community quarantines, the need for easy access to financial services is paramount. Now, more Filipinos can withdraw cash at ATM machines in over 500 7-Eleven stores," Paterno added. (PNA)