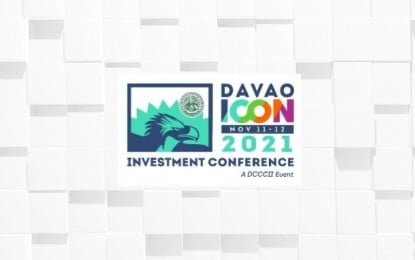 MANILA – Opportunities in the logistic sector have grown amid the pandemic and investments in this sector could usher in economic recovery, real estate businessman and Davao Investment Conference (ICon) chair Ricardo Floirendo Lagdameo said.
During the Davao ICon conference Wednesday, Lagdameo said the expanding business activities in Mindanao also require seamless transport of goods and services.
"With an economy consistently growing at a higher rate than the national average every year coupled with a large population, the Davao region presents numerous possibilities for all of these investors," he said.
But better logistics infrastructure in the Davao region and the whole Mindanao will help businesses to be more competitive, he added.
Lagdameo said that with better infrastructure, Mindanao is a strategic location to be the logistics hub for Asean, especially the Brunei Darussalam-Indonesia-Malaysia-Philippines East Asean Growth Area (BIMP-EAGA).
"The Davao region is home to some of the busiest container terminals and airport(s) across the country. Several international shipping lines and airlines have made Davao their important stop for many years now. And with Davao's strategic location, the potential to trade across the whole Asean region is definitely there," he said.
Lagdameo said that as the government pushes for the growth of sectors that would usher recovery amid the pandemic, the renewed focus on logistics services is a "silver lining".
Davao City Chamber of Commerce Industry, Inc. president Ma. Lourdes Monteverde also echoed that better logistics infrastructure would complement the highly competitive products of the region.
"We need a proper supply chain and logistics to answer the demand of the national and international trading partner," Monteverde said. "We need more cooperation, greater economic integration, and stronger partnership than ever before if we want to return to an inclusive economic growth."(PNA)