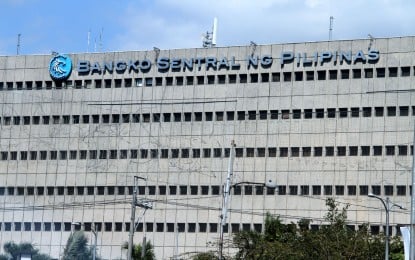 MANILA – The Bangko Sentral ng Pilipinas' (BSP) term deposit facility (TDF) interest rates registered mixed results on Wednesday but both tenors still posted strong demand from banks.
Data released by the central bank showed that the average rate of the seven-day facility rose to 1.7207 percent from 1.7113 percent during the auction last August 18.
On the other hand, the average rate of the 14-day TDF declined to 1.7167 percent from last week's 1.7274 percent.
The BSP again offered the one-week facility for PHP150 billion, and bids amounted to PHP169.137 billion. This tenor was fully awarded.
The offer volume for the two-week facility remained at PHP400 billion, which was also fully awarded. Total tenders amounted to PHP424.452 billion.
In a statement, BSP Deputy Governor Francisco Dakila Jr. said this week's TDF auction results "remain in line with normal market conditions".
Dakila attributed the increase in the seven-day facility's interest rate partly on "month-end liquidity requirements".
"Nevertheless, financial system liquidity remains ample as seen in the sustained strong demand for the 14-day TDF.  Moving forward, the BSP's monetary operations will remain guided by its assessment of the latest liquidity conditions and market developments," he added.(PNA)