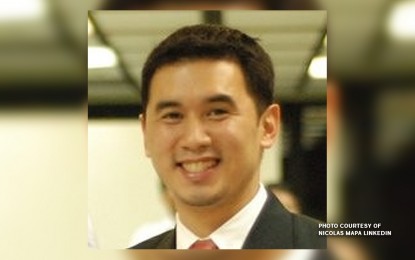 MANILA – An economist forecasts the Bangko Sentral ng Pilipinas (BSP) to keep key rates steady to still help lift the domestic economy from the impact of the pandemic, and sees a possible rate adjustment by mid-2022.
This, as inflation remains elevated amid the deceleration last June to 4.1 percent from 4.5 percent in the previous three months.
The average inflation to date stood at 4.4 percent, still over the 2-4 percent target band of the government until 2023.
Nicholas Mapa, ING Bank Manila senior economist, cited BSP Governor Benjamin Diokno's statement of monetary authorities' willingness to keep the accommodative stance for at least another year to help in the economic recovery.
"BSP has looked past the six-month inflation target breach citing the need to deliver stimulus at a time of economic struggle and stalling inflation will relieve some pressure on the central bank to hike policy rates to combat inflation," he said.
The rate of price increases breached the target band last January when it accelerated to 4.2 percent and further rose to 4.7 percent the following month.
"With price pressures fading, we expect inflation to decelerate in the second half of the year as meat prices normalize with authorities allowing higher import volume for the commodity," Mapa said.
He also expects the impact of the social distancing measures on transport cost and other services to fade in the coming months "offsetting a projected acceleration in utility and fuel costs given the surge in global oil prices."
"With inflation set to glide back within target, we expect BSP to retain policy rates at 2 percent for the balance of 2021 and only consider adjusting policy by mid-2022," he added.
The BSP's policy-making Monetary Board slashed the central bank's key policy rate by a total of 200 basis points last year to help buoy the domestic economy from the impact of the virus-induced pandemic.
It also cut banks' reserve requirement ratio by as much as 200 basis points to make sure that banks have the liquidity to increase borrowing and ensure robust domestic economic activities. (PNA)