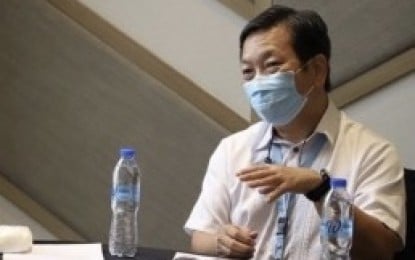 CEBU CITY – A top business leader here on Wednesday expressed support to the Bangko Sentral ng Pilipinas' (BSP) stand that raising interest rates too early will cause more harm to the recovery of the Philippine economy.
"The Cebu Chamber of Commerce and Industry (CCCI) supports BSP Governor Benjamin Diokno's analysis (on raising interest rates)," CCCI president Felix Taguiam said in a statement.
Diokno earlier said the harm of "tightening monetary policy too soon exceeds the harm of moving too late" given that the Philippine economy is at its early state of recovery.
"CCCI underscores that we are still in the period of uncertainty where businesses are striving hard to survive, some are on their way to recovery, while some are still trying to figure out how to navigate this pandemic," Taguiam said in a gesture of support to the government's current monetary policy stance.
He said what is needed now are more support mechanisms to communities especially in developing nations like the Philippines, such as low bank borrowing rates and relaxation of banking application regulations and accounting rules.
Taguiam said these measures will help spur the country's recovery efforts.
He cited that in 2021, the economic performance of Central Visayas, where Cebu is a major economic powerhouse, declined by 9.9 percent largely attributed to the impact of the coronavirus disease 2019 (Covid-19) pandemic.
"And there is no guarantee when things will go back to normal and life will be easier again," he added.(PNA)