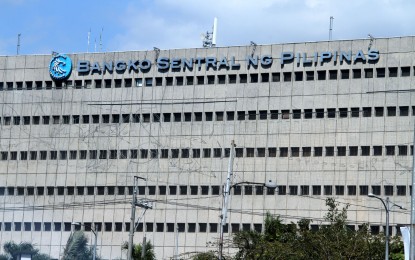 MANILA – The rates of the Bangko Sentral ng Pilipinas' (BSP) term deposit facility (TDF) ended mixed anew on Wednesday as domestic liquidity and huge demand for the debt paper remained.
Data released by the central bank showed that the average rate of the seven-day facility declined to 1.7200 percent from 1.7202 percent during the auction last May 26.
The average rate of the 14-day TDF rose to 1.7860 percent from last week's 1.7714 percent.
The BSP kept the offer volume for the seven-day tenor at PHP150 billion and the two-week facility at PHP360 billion.
Tenders for the seven-day TDF reached PHP158.544 billion, resulting in a bid coverage ratio of 1.0570.
The bid coverage ratio of the 14-day TDF stood at 1.1502 after bids amounted to PHP414.061 billion.
In a statement, BSP Deputy Governor Francisco Dakila Jr. said results of this week's TDF auction "continue to show that market conditions remain normal amid sustained ample liquidity in the financial system."
Dakila attributed the rise in the 14-day TDF's rates to "market participants' search for yields in the longer tenor."
"Moving forward, the BSP's monetary operations will continue to be guided by its assessment of the latest liquidity conditions and market developments," he added. (PNA)