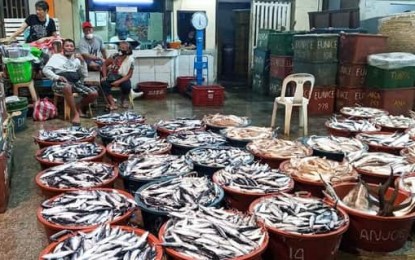 MANILA – The Philippine Fisheries Development Authority (PFDA) has recorded significant growth in its operating income in 2020.
The PFDA, a government office endowed with corporate powers by the Department of Agriculture (DA), shared its database showing a 9.32 percent increase of operating income in 2020 with PHP198.05 million compared to PHP181.16 million in 2019.
"This, despite the economic challenges brought by the emergence of the coronavirus disease 2019 (Covid-19) pandemic early in the year," the PFDA stated.
Its Earnings Before Interest, Taxes, Depreciation, and Amortization (EBIDTA) climbed by 14.5 percent to PHP265.2 million in 2020 from PHP231.4 million in 2019. This record successfully surpassed the Governance Commission for GOCCs (GCG)-approved EBIDTA target of PHP143 million.
Based on record, the PFDA's total assets increased by 37.34 percent, which is equivalent to PHP4.7 billion, outperforming 2019's PHP3.4 billion.
The agency said that this figure speaks highly on their financial capacities as they provide public service amid the global health crisis.
"Throughout one of the most challenging years in history, the agency persevered to promote and develop the fishing industry, as well as contribute to the nation's food security," the statement said.
For 2021, the PFDA remains confident that it will yield another good result as for the first quarter, it already recorded some PHP71.65 million in its operating income. This figure also surpassed the yield for the same period last year.
The DA, through the Bureau of Fisheries and Aquatic Resources (BFAR), banners on making food security a possibility for the Filipinos.
It also campaigns for wider generation and production of aquatic resources as the country continues to struggle with the effects of African swine fever outbreak. (PNA)