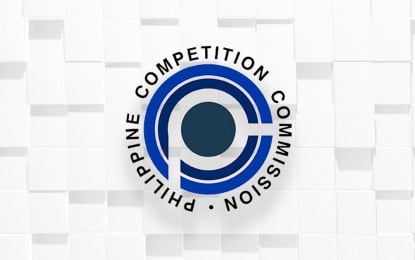 MANILA – The Philippine Competition Commission (PCC) has set provisional thresholds for merger and acquisition (M&A) notification at PHP6.1 billion for Size of Party (SoP) and PHP2.5 billion for Size of Transaction (SoT).
The provisional threshold is effective Sept. 16, after the Bayanihan to Recover as One (Bayanihan 2) expired on Sept. 15, which set a temporary threshold of PHP50 billion for compulsory M&A notification amid the pandemic.
"Starting September 16, 2022, mergers and acquisitions that reach a Size of Party of PHP6.1 billion and a Size of Transaction of PHP2.5 billion will have to be notified to the PCC for mandatory merger review," the antitrust body said in a statement Friday.
The PCC said the SoP is the aggregate value of assets in the Philippines of the ultimate entity of one of the parties to a transaction.
The SoT, on the other hand, is the value of assets or revenues of the acquired entity and the entities it controlled.
In 2020, thresholds for SoP were set at PHP6 billion and at PHP2.4 billion for SoT.
The PCC reviews the threshold for compulsory M&A notification annually taking into account the country's inflation and gross domestic product (GDP) performance.
"Under the two-year effectivity of the thresholds under Bayanihan 2, the PCC received notifications of nine transactions, six of which were approved, and three withdrawn," it added.
Since its inception in 2015, PCC received a total of 227 M&A notifications, 205 of which were approved by the agency.
Total M&A deals approved by the antitrust body reached PHP4.63 trillion. (PNA)