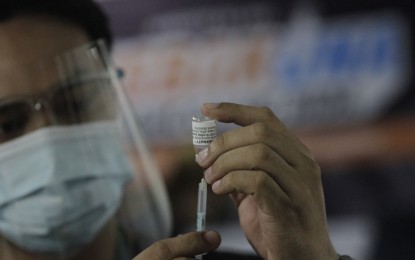 MANILA – The continued increase in the number of Filipinos vaccinated against coronavirus disease 2019 (Covid-19) and the arrival of more vaccines are expected to further boost gains in trade and the economy's recovery.
In an economic bulletin issued on Wednesday, the Department of Finance (DOF) cited the 26.8-percent year-on-year expansion in external merchandise trade to USD15.8 billion last June and the 26.1-percent increase as of the first half this year to USD89.2 billion.
"With trade activity continuing to show recovery, the arrival of additional vaccines and the ramped-up vaccination drive for economic frontliners will help the Philippines sustain the gains in containing the virus and eventually lead the way to economic recovery," it said.
The bulletin said growth in merchandise trade in the first six months this year is just 0.4 percent lower than its level in the first half of 2019, or before the pandemic hit.
Specifically, the total value of imports last June reached USD9.3 billion while exports totaled to USD6.5 billion.
While new Covid-19 variants like the Delta, which are more contagious, pose greater impact on the economy, the bulletin said the government is doing its best to address its spread.
"The government will continue to be vigilant and effectively manage the additional risks posed by the more infectious variant with the appropriate measures, lest the green shoots in the economy be stamped out completely," it added.(PNA)