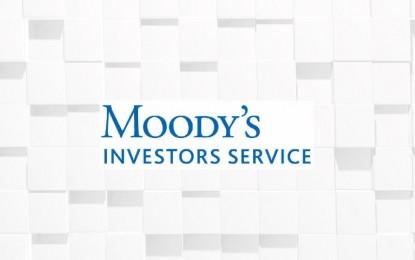 MANILA – Moody's Investors Service has changed its outlook on the Philippines' banking system from negative to stable, citing its forecast of a mild recovery for the domestic economy this year which supports the sector.
"However, asset risks remain high because of a prolonged curtailment of business activity, a high unemployment rate, and weak consumer sentiment," it said in a report dated April 13, 2021.
It forecasts a 7-percent growth for the Philippine economy this year, within the government's 6.5-7.5 percent target.
Moody's expects the banking environment to be stable as the government eases movement restrictions.
It said fiscal support is also expected to boost the recovery bid and back consumer spending and investment.
"However, a resurgence in infection rates and a reinstatement of some social-distancing measures will slow the economic recovery in (the) first half of 2021," it said.
The credit rater expects non-performing loans (NPLs) to rise this year, adding that social distancing measures will contribute to the debt repayment capacity of borrowers, particularly the retail borrowers and small and medium enterprises (SMEs).
However, Moody's said the systemic risk is higher from corporate borrowers since "bank's loans are heavily concentrated on them".
Amidst these risks, Moody's said Philippine banks' "capital buffers will remain sufficient" but credit expansion is forecast to remain below pre-pandemic levels.
"As a result, rated Philippine banks will maintain sufficient capital buffers," it said.
The banking sector's profitability is also seen to remain stable after banks allocated significant loan loss provisions in 2020, it added. (PNA)