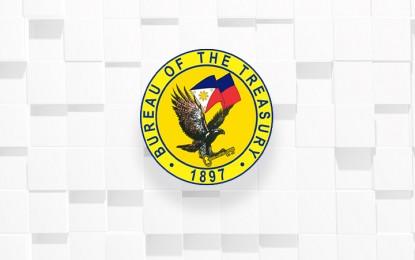 MANILA – The rates of treasury bills (T-bills) closed either flat or little changed on Tuesday amid the strong demand for the debt securities.
The average rate of the 91-day T-bill was unchanged at 1.077 percent while it was sideways for the 182-day at 1.405 percent, and the 364-day paper at 1.616 percent.
The rate of the 182-day paper during the T-bill auction last August 23 was at 1.408 percent, and the 364-day's rate at 1.612 percent.
All tenors were offered for PHP5 billion and the auction committee made full awards across-the-board.
Total tenders for the three-month paper reached PHP15.584 billion while it amounted to PHP22.646 billion for the six-month paper and PHP16.955 billion for the one-year paper.
Despite the large volume of bids, the auction committee did not open the tap facility window to reoffer the debt papers, National Treasurer Rosalia de Leon told journalists in a Viber message.