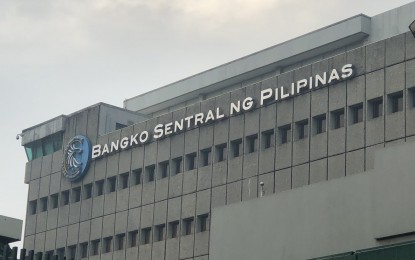 MANILA – Universal and commercial banks (U/KBs) and their subsidiaries are now required to submit quarterly reports on their remaining exposures to London Inter-Bank Offered Rate (LIBOR).
"The regular reporting of exposures will help the BSP and the banks themselves in gauging banks' progress in actively winding down LIBOR exposures," Bangko Sentral ng Pilipinas (BSP) Governor Benjamin Diokno said in a virtual media briefing on Thursday.
This, as LIBOR, which is used to price or value financial instruments and contracts amounting to hundreds of trillions of US dollars, will cease to be a benchmark after the end-2021.
In 2017, the United Kingdom's Financial Conduct Authority announced its plan to do away with using LIBOR as benchmark rate.
In March this year, the financial regulatory body said the use of LIBOR will cease by the end of this year, a move decided upon after revelations of trade manipulations using the benchmark lending rate.
Diokno said by end-June 2023, all remaining loans, in any currency, using LIBOR will no longer be considered as representative of the market and economic reality.
He said the Alternative Reference Rates Committee (ARRC), a group of market participants convened by the US Federal Reserve Board and the New York Fed, thus worked for the utilization of the Secured Overnight Financing Rate (SOFR) since July 2017.
SOFR is based on actual transactions in the US Treasury repurchase market, Diokno said.
"The inability to establish replacement rates for outstanding LIBOR-referencing contracts when LIBOR ceases will render financial institutions and their counterparties or clients incapable of repricing and valuing their financial exposures," he added.
The BSP issued a memorandum to banks regarding the transition from LIBOR and the reporting requirements, citing the need for the financial institutions to be ready for the use of alternative reference rates.
"The BSP does not intend to prescribe specific alternative reference rates to LIBOR for use by Philippine banks, as we view the choice to be market-driven. Based on continuing engagements with the market, Philippine banks intend to adopt the rates widely accepted in international markets as successors to LIBOR," Diokno said. (PNA)