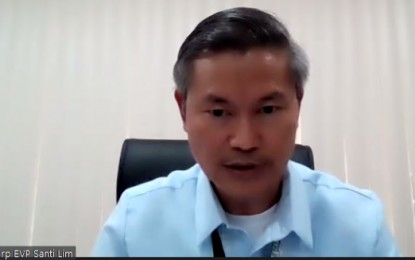 MANILA – The Small Business (SB) Corp. and the Department of Tourism (DOT) have agreed to realign the allocated loan budget for tourism businesses to truckers and micro, small, medium enterprises (MSMEs) in other sectors.
In a press conference Tuesday, SB Corp. executive vice president and chief operating officer Santi Lim said DOT Secretary Bernadette Romulo-Puyat has allowed the Department of Trade and Industry's (DTI) financing arm to lend PHP1.5 billion out of the PHP4 billion available loan budget for tourism enterprises to truckers and other industries.
Lim said there is a slow uptake for tourism loans due to mobility restrictions brought by the community quarantine measures.
This loan allocation is under the Covid-19 Assistance to Restart Enterprises (CARES) program being rolled out by SB Corp.
On Tuesday, SB Corp. and Alliance of Concerned Truck Owners and Organizations (ACTOO) signed a memorandum of agreement (MOA) to extend the zero-interest loan to ACTOO members.
"Right now, we actually have (an) available fund of PHP300 million out of the PHP4-billion allocation for the non-tourism MSMEs. We plan to use this for ACTOO members also, that is why, it's important that we have signed the MOA so that we can start accommodating the applications," Lim said.
In total, there will be some PHP1.8-billion funds available for logistics providers under ACTOO.
Lim urged truckers that are interested to borrow from SB Corp. to immediately apply for the CARES loan as the remaining budget could last up to September this year with the current trend in loan application from MSMEs.
"For the past four months, we have been processing PHP500 million loan releases a month," he added.
PHP2-B fund unreleased
Under the Bayanihan to Recover as One Act (Bayanihan 2), lawmakers allotted PHP10-billion budget for the CARES program, PHP6 billion of which is for tourism-related MSMEs and the remaining PHP4 billion is for other industries.
However, Lim said only a little over PHP8 billion was downloaded to the SB Corp.
"Prior to the pandemic, the capitalization of the Small Business Corporation was already at PHP10 billion," he said. "(T)hat's the argument DBM (Department of Budget and Management) is using since your capitalization is only PHP10 billion, we cannot fully give you PHP10 billion because you will be already oversubscribed."
Lim added there is still a balance of PHP1.92 billion from the allocated budget of PHP10 billion under the Bayanihan 2, which is effective until June 30.
He added that if the Bayanihan 2 is further extended, SB Corp. hopes to get the PHP1.92 billion balance from DBM that can be used to fund future loan applications until the end of the year.
"Even if the Bayanihan 2 will not be extended by tomorrow, the funds that have been downloaded to us will no longer be returned to DBM because it's already obligated to us, it's already part of our equity. It is given to us as an equity fund so it's not just like any other agency that we need to fully disburse before the deadline, otherwise, the remaining balance will be returned to the Treasury," Lim said.(PNA)