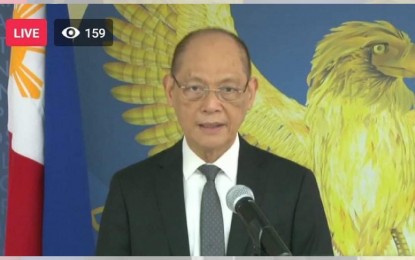 MANILA – Application for digital banking license is up until the end of the month and will resume after three years if needed, Bangko Sentral ng Pilipinas (BSP) Governor Benjamin Diokno said.
In a virtual briefing on Thursday, Diokno said limiting the number of digital banks will allow the BSP to closely monitor the performance and impact of digital banks to the banking system and their contribution to the financial inclusion agenda.
"We need to ensure that there is healthy competition among banks, enabling them to offer innovative and competitive financial products and services," he said.
The BSP has set the initial number of digital banks in the country at seven.
The policy-making Monetary Board (MB) has so far approved licenses of five banks, three of which are new financial institutions while two have converted their existing license to digital banks.
The three new digital banks are the UNObank, UnionDigital Bank, and GoTyme, while the existing banks that converted their licenses into digital banks are the Overseas Filipino Bank, a subsidiary of the state-owned Land Bank of the Philippines (Landbank), and Tonik Bank.
There are two other pending digital bank applications.
Diokno said these two applications need to satisfy all the documentation requirements otherwise, these will not be subject for processing.
Diokno said that while there are still several days before the deadline of application submission for a digital banking license, there will not be enough time for any applicant to submit all the necessary requirements.
"Because we have made it clear (that) it's a first come, first served basis. Their chances of getting in are basically very slim," he said.
He added that if the MB determined during the three-year monitoring period that the initial number of digital banks is enough to serve the domestic economy, then "there will be no additional digital banks in the future."(PNA)