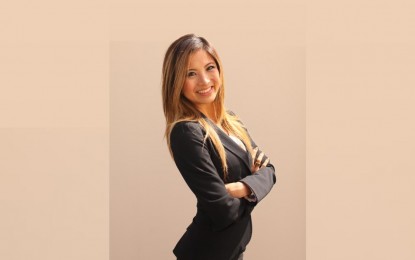 MANILA – Forward-thinking policies of Philippine regulators made a Southeast Asian payments infrastructure start-up decide to further expand its domestic operations, especially after getting a capital boost from several investors.
Xendit recently received a USD150 million Series C funding, a capital infusion directly seeded for the company's main business, from investors that include Tiger Global Management, Accel, Amasia, and Goat Capital.
This elevated Xendit into a unicorn, a term given to start-ups that is valued over USD1 billion, which Xendit chief executive officer and managing director Yang Yang Zhang said will be a big help in further expanding and improving their products and services.
"For me, the Philippines just presented all the right system(s), the right formula for a place where innovation would be respected, appreciated, and ultimately adopted," she said in a virtual briefing on Thursday.
Zhang said the Bangko Sentral ng Pilipinas (BSP), for one, makes the company's entry into the domestic economy more compelling because of its progressive and forward-thinking regulations.
"Anyone who wants to present something new idea really has an audience with BSP," she said.
The local market's potential is also big, she added.
"Every ingredient exists here today to contribute to a hyperbolic stage very similar to what we had witnessed in Indonesia in the last five years, with young, mobile-enabled population, strong smartphone penetration, early adapters mentality, tons of support to digitalization, tons of commitment from financial institutions to digitalization," Zhang said.
On top of these factors is the existence of a large number of customers, she said.
"Knowing that the context is there, the opportunity to seize the market is there, and the guaranteed customers are there convinced us that so many other startups and traditional business(es) can benefit from our products. Regulators, customers, and businesses (are) ready and open for this next stage of digital solution," she added.
Since the company's launch in December 2020, it has increased its digital infrastructure in the country to help boost digital financial payments transactions bid by the government.
"Xendit's new round of fundraising and status as a unicorn will strengthen our mission to provide reliable and secure financial infrastructure to hundreds of thousands of growing businesses across the Philippines. Our dream is to accelerate the growth of the Philippine digital economy by continuing to build first-to-market solutions for enterprises and SMEs (small and medium enterprises) alike, while introducing the global VC (venture capital) community to the growing local startup ecosystem," Zhang added.(PNA)