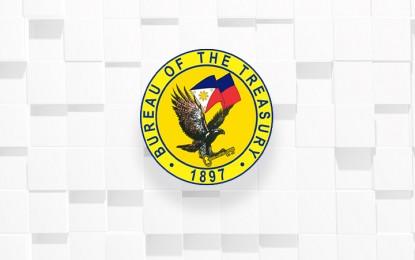 MANILA  – The Bureau of the Treasury (BTr) on Tuesday fully awarded the PHP35-billion offering for the seven-year treasury bond (T-bond), which fetched a lower rate due partly to the deceleration of the domestic inflation rate.
The average rate of the debt paper stood at 3.576 percent, lower than its coupon rate of 3.625 percent, which was set during its initial offering last April.
Its average rate is also 10.9 basis points lower compared to the 3.685 percent that the debt paper fetched during its previous auction last month.
Tenders amounted to PHP61.175 billion.
In a Viber message to journalists, National Treasurer Rosalia de Leon partly attributed the drop in the T-bond's rate to the deceleration of domestic inflation rate last June to 4.1 percent from 4.5 percent in the previous three months.
She said last month's inflation print is also lower compared to the consensus of 4.3 percent.
"Rate is aligned within secondary levels," she added. (PNA)