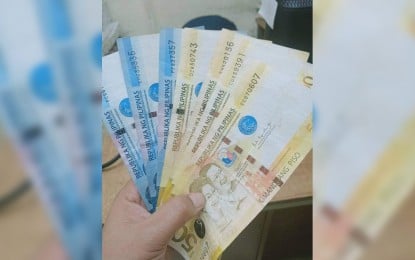 MANILA – Some people think the youth are just squandering their time on unimportant things even during the pandemic.
However, this is contrary to the results of a study done by a life insurer which showed that generation Y or the millennials aged 25 to 40 years, and the generation Z aged 15 to 24 years are "very conscious" about securing their financial health.
In a virtual briefing for the release of the report "Know Your Ys and Zs: A closer look at the financial and mental well-being of Filipino Millennials and Generation Z in the time of Covid-19" on Wednesday, Manulife chief marketing officer Melissa Henson said the 500 respondents who participated in their survey, done between April and May this year, identified staying healthy and avoiding illness, saving money, becoming financially independent, securing a well-paying job, and establish a business as their top priorities.
On the other hand, their top stressors are running out of money, getting sick, their own death or death of family members, declining mental health, and drowning in debt.
Henson said the pandemic has far-reaching consequences and this has made the younger generations become more aware of the importance of their physical, mental, and financial health.
Ensuring financial stability has risen among the youth, she said, citing that what the young generations want are products and services that are not only aligned with their beliefs and interests but those that will help them secure a stable future.
"Understanding this behavior helps us find new ways to innovate and introduce more relevant financial protection products so we can better support them as they fulfill their most important goals," she added.
The study showed that the respondents save money to protect themselves and their families for any eventualities, pay for basic living expenses, support immediate family's future needs, to have funds to start or grow a business, and ensure their retirement funds.
While most of the respondents aim to keep within their budgets and save at least 25 percent of their monthly income, Henson said some admitted to failing on this and saving only around 10 percent of their income.
She said around 81 percent of the respondents said they take necessary steps to financially secure their future, 77 percent prioritizes spending on necessities over wants, 82 percent does not want to incur debt that they cannot pay, and only 19 percent saves money for luxuries.(PNA)