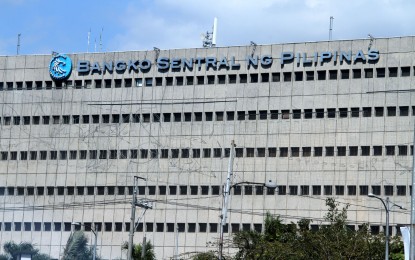 MANILA  – The Bangko Sentral ng Pilipinas' (BSP) accommodative monetary policy is expected to remain amidst the deceleration of inflation rate last June to 4.1 percent to buoy the economy sans an additional stimulus measure.
In a report on Tuesday, Rizal Commercial Banking Corporation (RCBC) chief economist Michael Ricafort said he expects the BSP's record-low overnight reverse repurchase (RRP) rate of 2 percent to remain until the foreseeable future, as well as possible cut in banks' reserve requirement ratio (RRR) since the economy greatly needs these.
"The economy still needs all the support measures that it could get to help sustain recovery from Covid-19 (coronavirus disease 2019) pandemic, especially in view of the adverse economic effects of the 1.5-month lockdown measures in NCR (National Capital Region) Plus since the latter part of March 2021," he said.
The BSP has done the heavy lifting for the economy since last year as the government remains conservative on spending to address the impact of the pandemic, with economic managers saying this is necessary since no one knows when the pandemic will end.
Last year, the central bank's key policy rates were slashed by a total of 200 basis points to encourage more banks to lend and for businesses and consumers to borrow.
Also, banks' RRR have been cut by as much as 200 basis points to ensure that financial institutions will have adequate liquidity to boost their lending activities.
Monetary officials have reiterated the central bank's bid to keep an accommodative policy to help lift the economy given that inflation remains elevated.
In the first half of this year, the inflation rate averaged at 4.4 percent, still above the government's 2-4 percent target band.
Monetary authorities expect the elevated inflation rate to last until the third quarter of the year, with the full-year average projected at 4 percent.
Ricafort forecasts inflation to drop below 4 percent by July but to again accelerate and peak by September or October due to the typhoon season and the impact of base effects.(PNA)