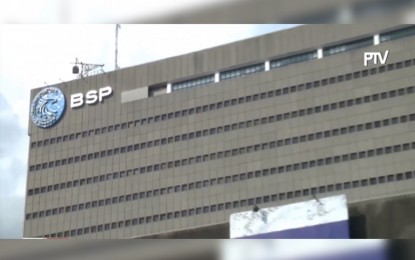 MANILA – The rate of the Bangko Sentral ng Pilipinas' (BSP) 28-day securities declined on Friday as demand remained high for the debt paper.
Data released by the central bank showed that the securities fetched an average rate of 1.7211 percent this week, a decline from the 1.7309 percent during the auction on August 20.
The BSP again offered the paper for PHP100 billion and tenders amounted to PHP144.79 billion.
The auction committee made a full award.
While the debt securities remain oversubscribed, bids in this week's BSP bills auction were lower than the PHP153.98 billion in the previous auction. The bid coverage ratio thus slipped to 1.4479 from last week's 1.5398.
BSP Deputy Governor Francisco Dakila Jr. has repeatedly cited strong investor demand for the BSP securities, given the ample liquidity in the domestic financial system.
"Looking ahead, the BSP's monetary operations will continue to be guided by its latest assessment of liquidity conditions and market developments," Dakila said in a statement earlier.(PNA)