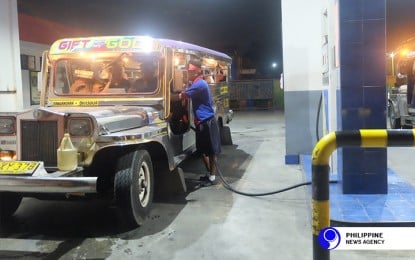 MANILA – Oil firms have announced another round of fuel price hikes starting Tuesday.
Caltex, Cleanfuel, Petro Gazz, PTT Philippines, Seaoil, Shell, and Total will implement a big-time price increase on gasoline prices at PHP1.15 per liter and diesel by PHP0.60 per liter.
Companies have been increasing gasoline and diesel prices for seven consecutive weeks now.
Meanwhile, Caltex, Seaoil, and Shell will increase kerosene prices by PHP0.65 per liter after a 5-centavo rollback last week.
According to the Department of Energy, the price adjustments last week brought gasoline prices a net increase of PHP12.35 per liter, diesel prices rose by PHP10 per liter, and kerosene prices up by PHP8.35 per liter compared to their prices a year ago.
Another factor affecting oil prices is the weaker Philippine peso.
The local currency breached the 50-mark to a dollar, making it more expensive to buy the imported crude oil.
Industry experts said oil prices in the global market have been steadily rising as demand is returning due to reopening in China and the United States, as well as other parts of the world.
On the other hand, the Organization of the Petroleum Exporting Countries and its allies (OPEC+) is gradually raising its production but not at the same pace as the global demand.(PNA)