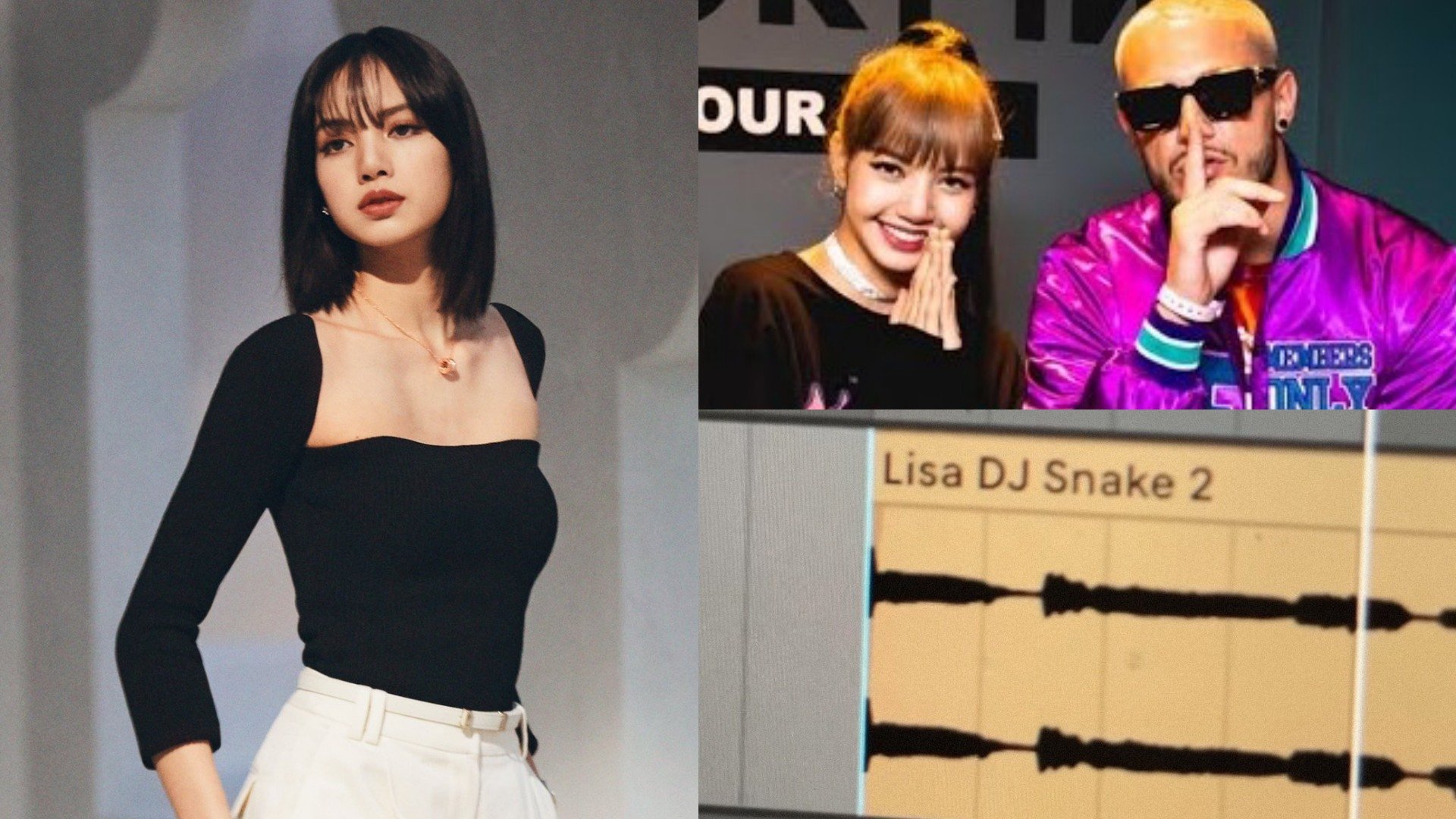 Photo credit: Elle Thailand/Twitter, Dj Snake/Twitter/Instagram
It looks like a collaboration between Lisa and DJ Snake is in the works! Are y'all excited for this? DJ Snake, a French producer best known for his work on certified bangers such as "Taki Taki," "Turn Down For What," "Let Me Love You," and many others, teased Blackpink fans for dropping an intriguing snippet of a possibly new song, tagging the Thai idol, Lisa, in an Instagram story.
In the 6-second video update, the female K-POP singer-rapper can be heard saying the name of the record producer along with the audio labeled "Lisa DJ Snake 2."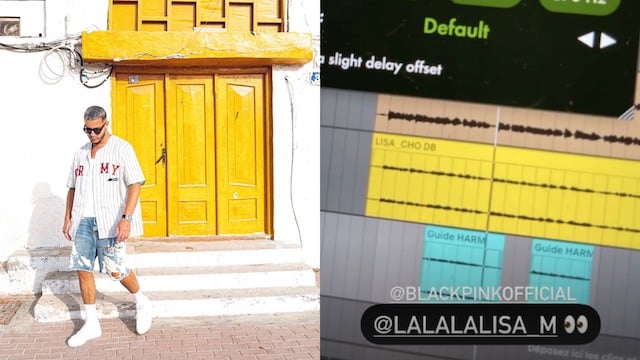 Photo credit: DJ Snake/Twitter/Instagram
Last month, the DJ also dropped a previous snippet on his official Instagram account and tagged the Korean pop idol. The footage featured Lisa singing the lines "Play, play, all night with you" against the backdrop of an audio workstation clip displaying two soundtracks identified as "Guide HARM" and "Lisa_CHO DB."
As early as May, DJ Snake revealed that he was working on something with the K-POP rapper. The record producer even stated that the music was already finished at the time. However, he removed all of his tweets promoting his collaboration with the Blackpink member, making several fans skeptical. Hmm.. Bakit kaya? What's the tea?
In a series of now-deleted tweets, DJ Snake replied, "Yes," to a fan who asked if he'd work with Lisa, later adding that the "track is done."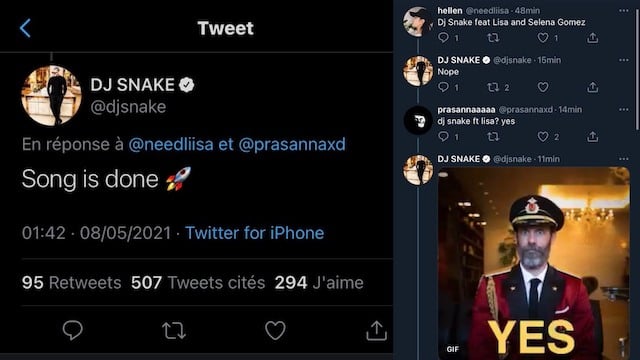 Photo credit: LSMFRANCE/Twitter
Alam na this!
Blackpink's agency, YG Entertainment, previously released a statement saying that Lisa will debut her solo album within the year. No word yet from Lisa regarding the details but for sure, may pasabog rin si girl kapag malapit na ang release ng album.
Now, because of DJ Snake's sneak peeks, many believe it will happen sooner than expected.

Photo credit: sunnysunlisa/Twitter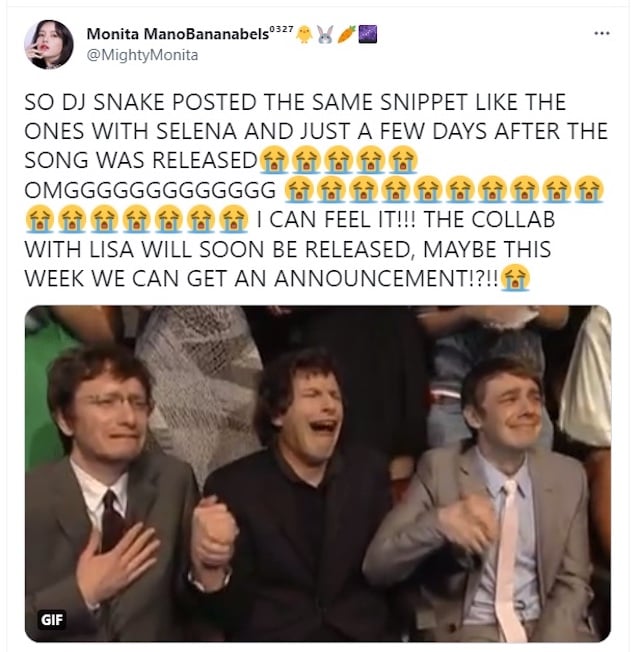 Photo credit: MightyMonita/Twitter

Photo credit: lalalisa1127/Twitter
Whether it's for her solo album or a guest track, fans are more than happy to hear more from Lisa. Recently, the rapper was also featured in the newest advertisement of BVLGARI called Magnifica, where she gave us some major Asian representation.
READ: Zendaya and BLACKPINK's Lisa model for the BVLGARI Magnifica collection - TrueID
What do you think about the snippets?