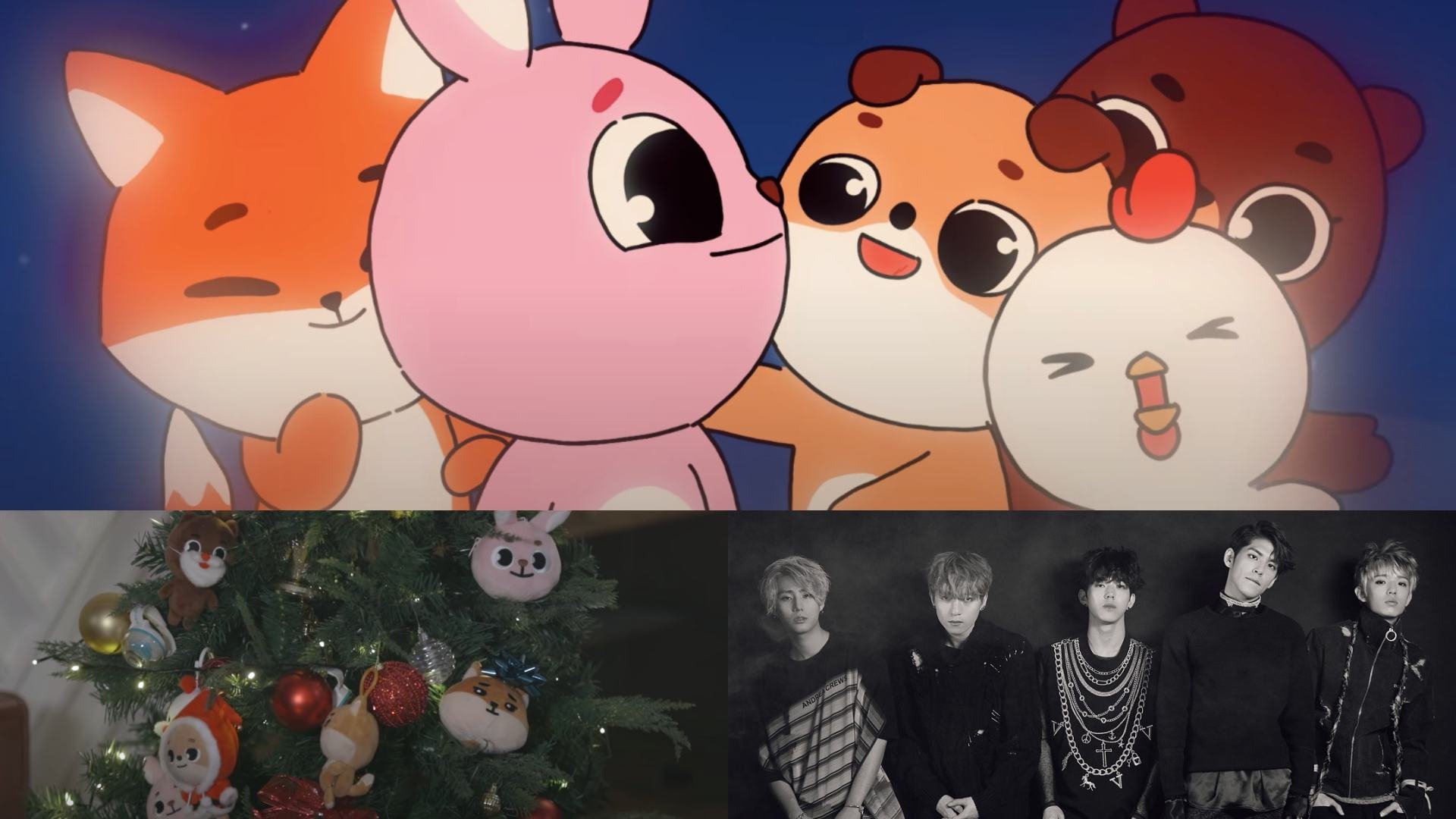 Photo credit: Day 6 Facebook page, eaJ YouTube channel,
DAY6 is back with even more bangers! Jae Park and Sungjin Park return after taking a much-needed mental break from everything. And now the boys are preparing to work on a brand-spanking new album. Before delving further, let's take a moment to appreciate Jae and Sungjin setting a great example for the MY DAY fandom. By setting these kinds of boundaries, they can inspire more people to practice self-care and avoid the overworked culture. And props to the active members Wonpil, Young K, and Dowoon who held the fort for them by repping the band while still remembering the absent members, as seen in this video. We stan!
Awww! See those plushie ornaments? Those animals represent each band member: the bear is Sungjin, the fox is Young K, the rabbit is Wonpil, the dog is Dowoon, and of course, the chicken is Jae. The last one being the most obvious association since fans have dubbed Jae as "Chicken Little" due to his uncanny resemblance to Disney's CG character.
So what does the fandom have to say about this development? Let's find out!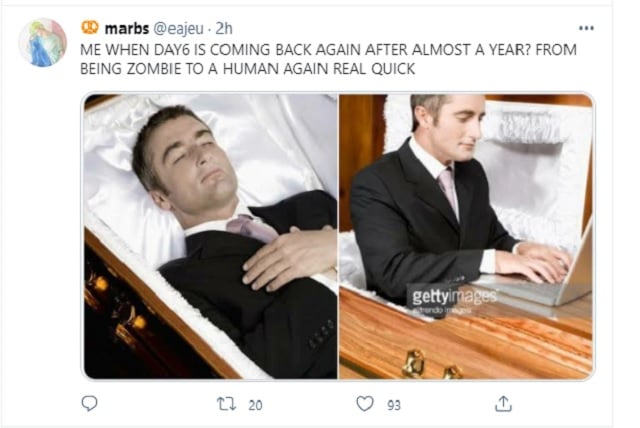 Photo credit: eajeu Twitter page
Yes, that's just about the right amount of extra-ness we should expect from the Internet. The upcoming album will be DAY6's latest record since the release of The Book of Us: The Demon back in May of 2020.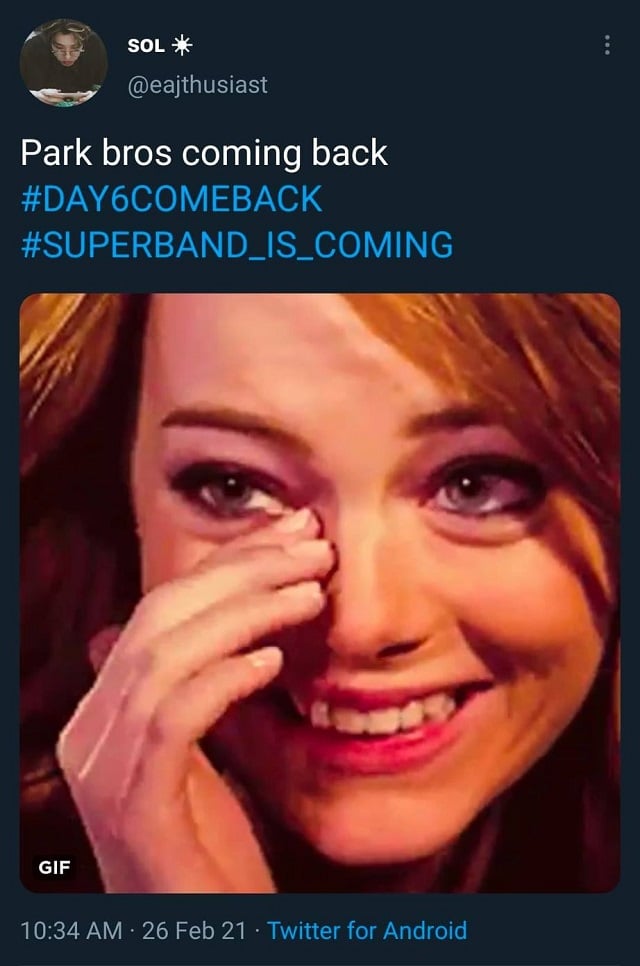 Photo credit: eajthusiast Twitter page
The announcement of the upcoming drop was made even more special, since it followed the celebration of a huge milestone: The group's 2,000th day (last February 26) since their debut! *Throws confetti*
Jae also confirmed the good news during a recent livestream video, where he said: "We're always working, always working on [music]…I hope you guys like this one!"
We can't wait to hear this group of accomplished musicians and instrumentalists rock it out once more. So when is it coming out? Well, reports have already circulated that the band is planning to launch it by April. (We hope so!)
If you're still worried about the state of the band, let this awesome bit of foreshadowing comfort you. During their 1,000th day festivities, DAY6 wrote a special message to their future selves who will be celebrating their 2,000th day. And it goes, "May they even be happier than they are now!"
And we think that just came true!